Run a Local Reputation Management Agency with This:
New App Finds, Claims, and Optimizes
Local Business Profile Pages on Autopilot
Generating Easy Monthly Revenue
Help Desperate Local Businesses Improve Reputation and Generate More Leads
with this In-Demand Service

Auto-find local leads that need their business reputation optimized inside the app

Create 'local offers' for businesses that appear on clients' Google My Business profiles to attract more attention, reviews, and sales

Claim and manage Google My Business profiles through the app, charging a monthly fee and ranking their profiles higher

High-tech, fully customizable widget creator captures local business profile reviews four different ways

Drag-n-drop reputation creation card technology helps capture positive reviews via cards, flyers, or posters

Auto-capture and publish local profile reviews for Yelp, Facebook, and Google My Business

Grow and manage local profiles for business handsfree, ranking them higher and generating more leads

Auto-generate print-on- demand QR code "review me" cards and sell them to businesses to help generate more reviews on their local profiles

And so much more in this 1st ever all-in-one reputation management and enhancement 'smart' app.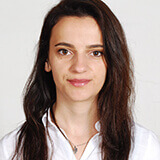 "This is the best local tool I've seen in a while, and I've been shown a lot! I've been waiting all year for something like this to grow local profiles and it did everything I hoped for and MORE."
Malba Kurtulla
"LocalReputor is EXACTLY what I needed. I have tools to find clients, but nothing to grow their local profiles and improve their reputation. I installed the review widgets on my client's sites and it only took a few hours for reviews to start coming in and improving their Google My Business rating. Overall, I am highly impressed with the attention that went into this tool compared to others I have tested in the past."
Greg K
Local Businesses Are

Scrambling

for Reputation Management and Enhancement Services - And You Can Help Them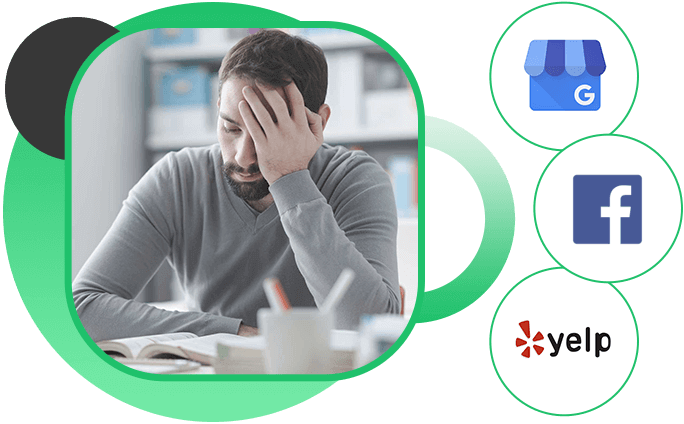 Local business profiles like Google My Business, Yelp, and Facebook are now sending the majority of leads to small businesses due to the on-going crisis.
According to research from BrightLocal, 93% of consumers now search online first before using a local business.
There are two big reasons why local profiles MUST be well optimized with LOTS of five-star reviews in ...
Reason #1.

Google, Yelp, and Facebook Only Send Traffic to Highly Rated Local Profiles Now

According to Google, businesses with an optimized GMB profile and positive reviews receive 82% more requests for directions and 65% more clicks to their websites!

Plus, Google only showcases the top three GMB listings for local keyword searches like "plumbers near me." Ranking in the 'Google 3 Pack' requires having the most 5 star reviews and an optimized profile.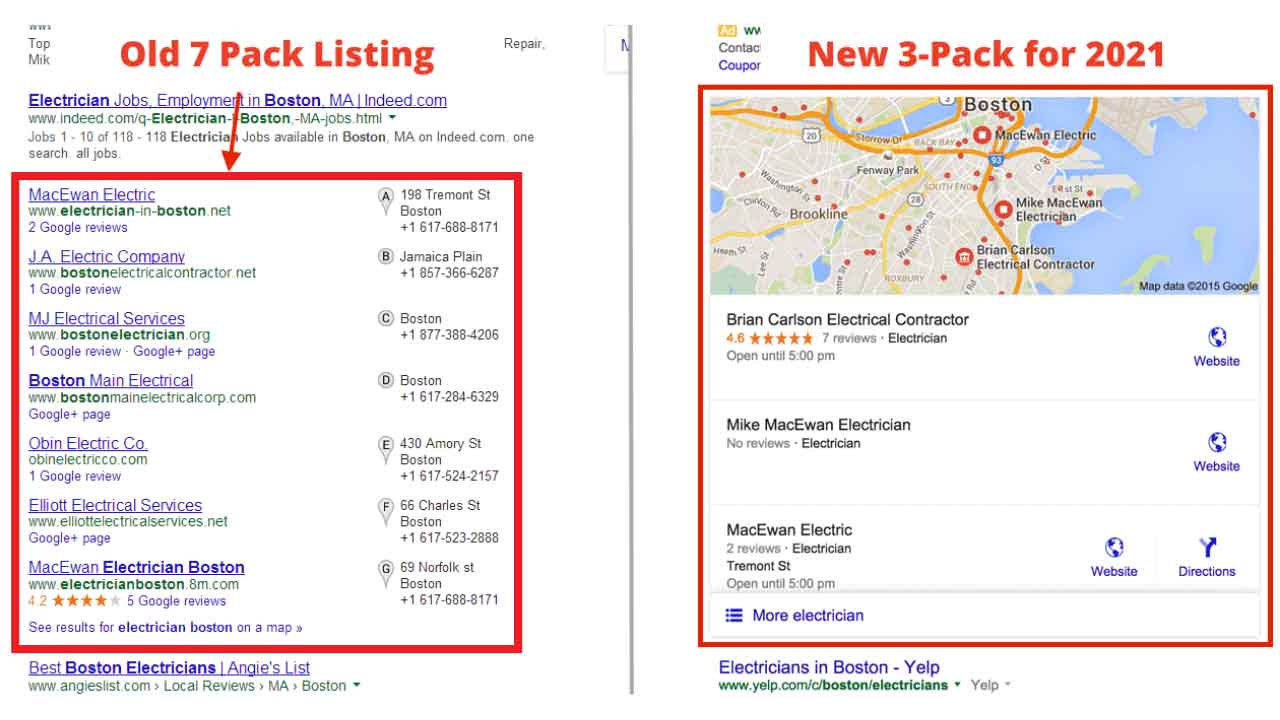 Reason #2.

Customers Simply Won't Trust a Business with Low or Negative Online Reviews Anymore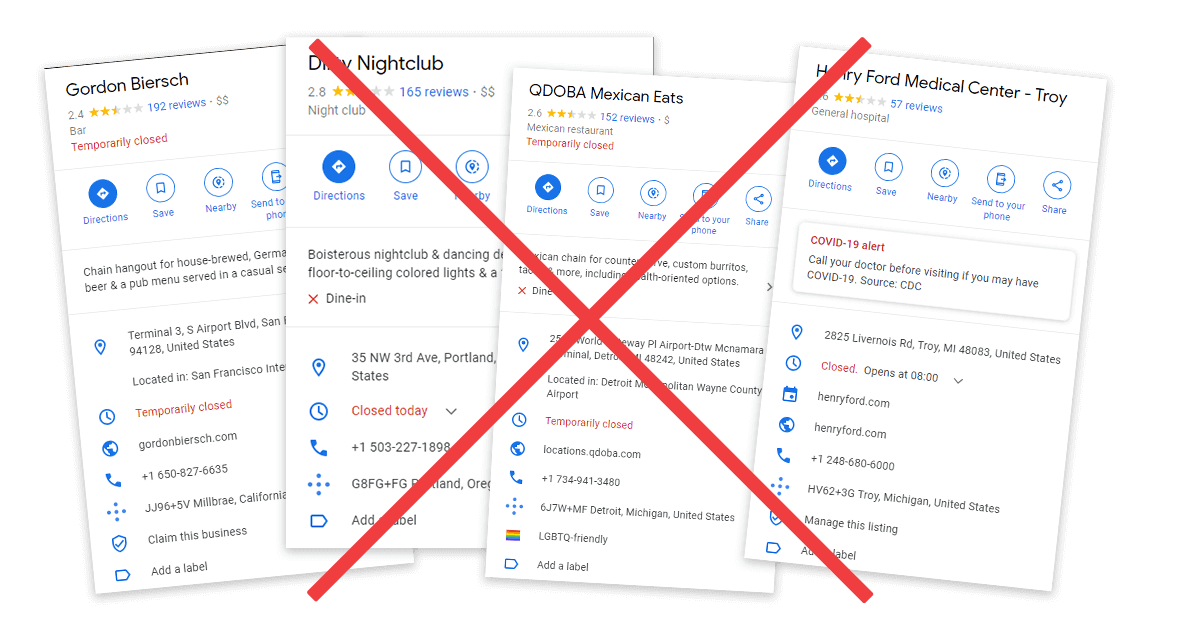 Almost everyone has a smartphone and can perform a simple Google search. If your local profile has very few reviews, or worse, negative reviews, customers will simply call your competitor to do business with.
Get this…
"Prospective customers will read an average of 10 online reviews before they feel they can trust a local business" - Bright Local

"Every additional one-star Yelp rating causes an increase in the business's revenue as high as 9%" - Harvard Business Review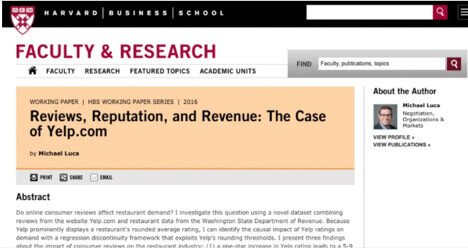 "A .01 star increase in a brand's average rating can increase conversion rate by 25%" - StreetFight


Grab Your Slice

of a Gigantic $410 Million Dollar Reputation Management Market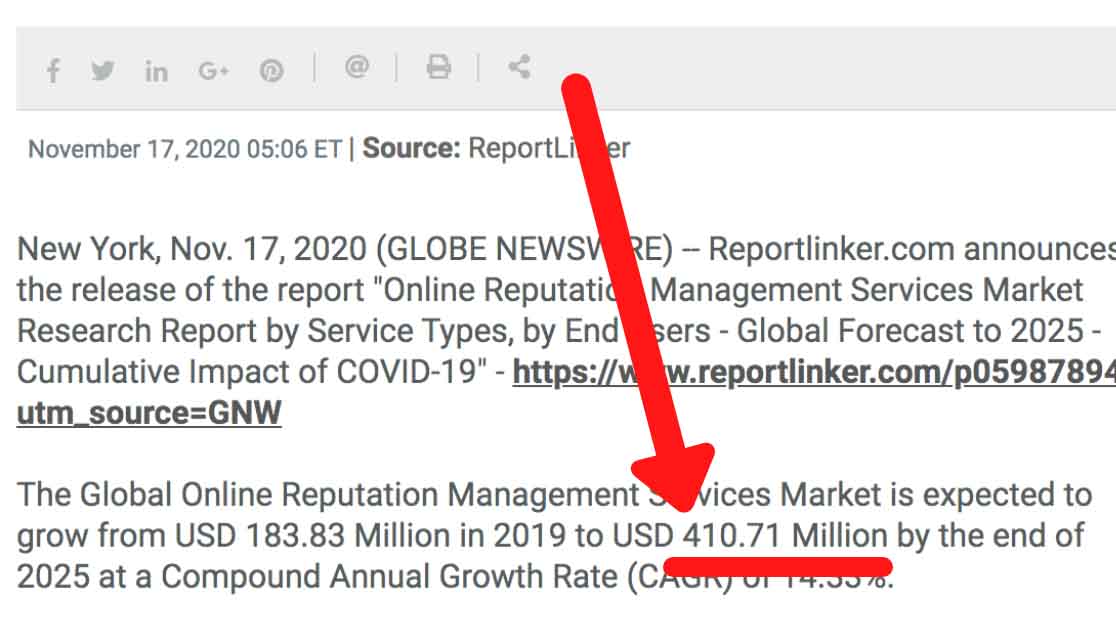 That's why the online reputation management services market is estimated to be worth $410.71 million dollars according to ReportLinker.
Businesses must fully embrace online marketing to survive, and having a stellar online reputation is 100% necessary.
By just grabbing a tiny slice of this booming industry you'll...
Get Paid BIG Bucks

For A Service Business Owners Desperate Need

Without Prior Knowledge, on Autopilot, and with HUGE Profit Margins

But the problem is, reputation management apps barely manage essential reputation tasks in and cost a fortune on top of that ($217 per month).

That's why our development team spent the majority of developing an all-in-one cloud-based reputation management and enhancement solution that even a newbie can use to run a reputation management agency.

Introducing...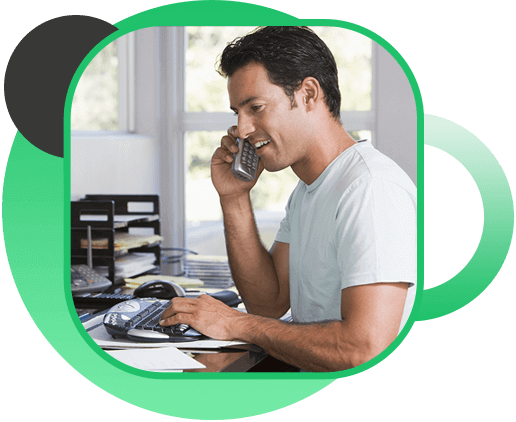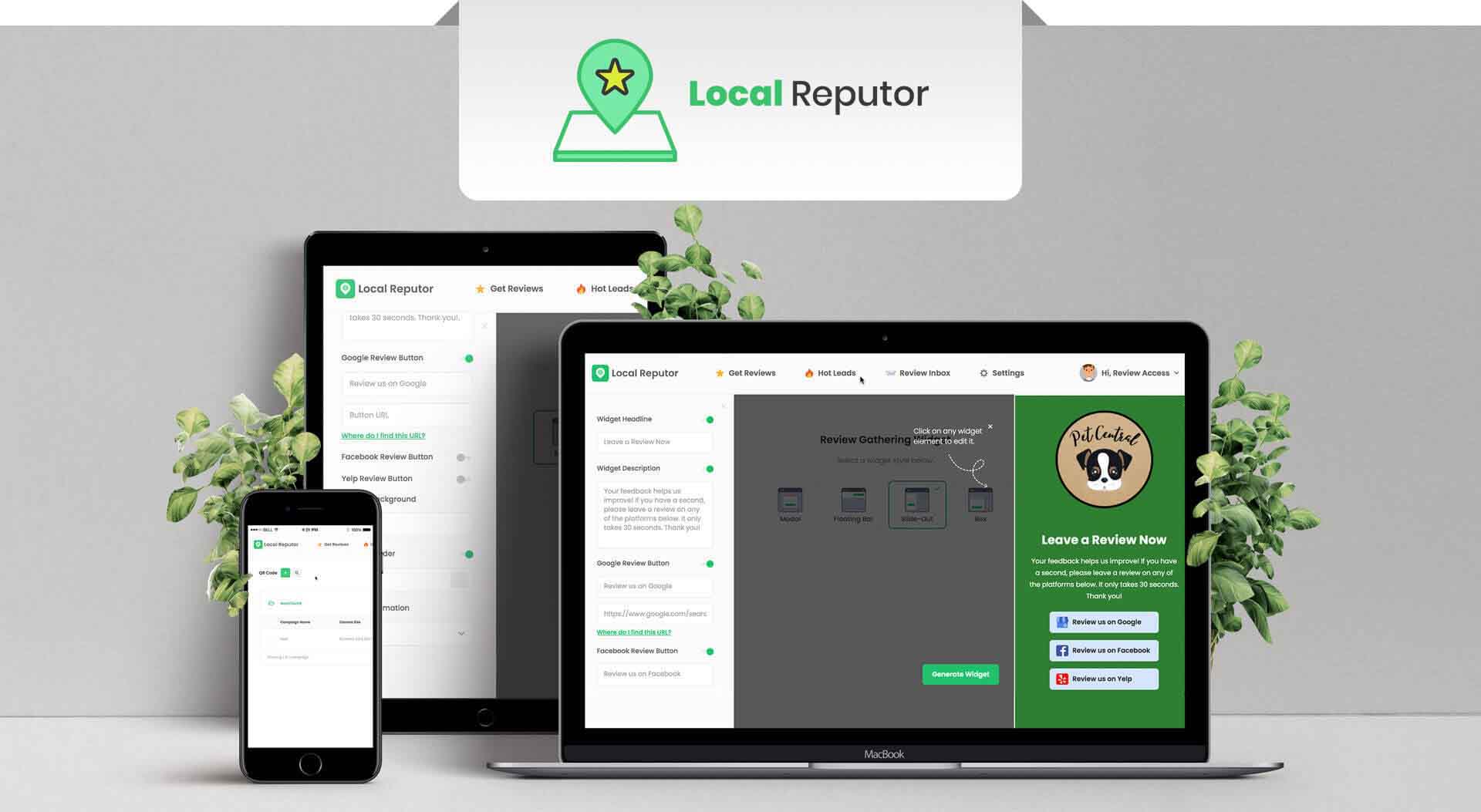 Start a Reputation Management Business that Manages and Enhances Clients' Reputation on Autopilot
Sending More Leads Than Ever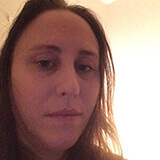 "Hey guys, been testing out the app this week and I am blown away. I showed a client I've been trying to sell my services to exactly what it does and booked them that day! LocalReputor has the ability to really triple anyone's business income over the next several months."
Cristina A.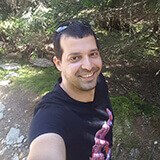 "Sales videos make it seem easy to start an online business, but they don't tell you that selling the same services as everyone else doesn't work. I tested out LocalReputor and was amazed at how easy it was to finally break through and get my first agency business client. I'll be using this going forward with all my clients and be happy to recommend it to anyone needing reputation management services."
Adrian T.
With LocalReputor, You Are Just 3 SIMPLE STEPS Away From Earning Top Dollar

By Selling Unique Services

STEP 1:
Get Leads that Need Reputation Management

STEP 2:
Let the Software Claim their Local Profiles and Start Auto-Growing Them by Capturing and Publishing Positive Reviews

STEP 3:
Get Paid Month After Month for Your Reputation Enhancement and Management Services
Get Started Selling Reputation
Enhancement Services By...
WAY #1
Auto Capture and Publish Positive Google My Business, Facebook Page, and Yelp Business Reviews
Now you can capture, review, and publish testimonials 100% hands-free to client's local profile pages including Google My Business, Facebook, and Yelp. Install review capturing technology on your client's sites that generate testimonials for the local profile that needs reputation enhancement for more leads.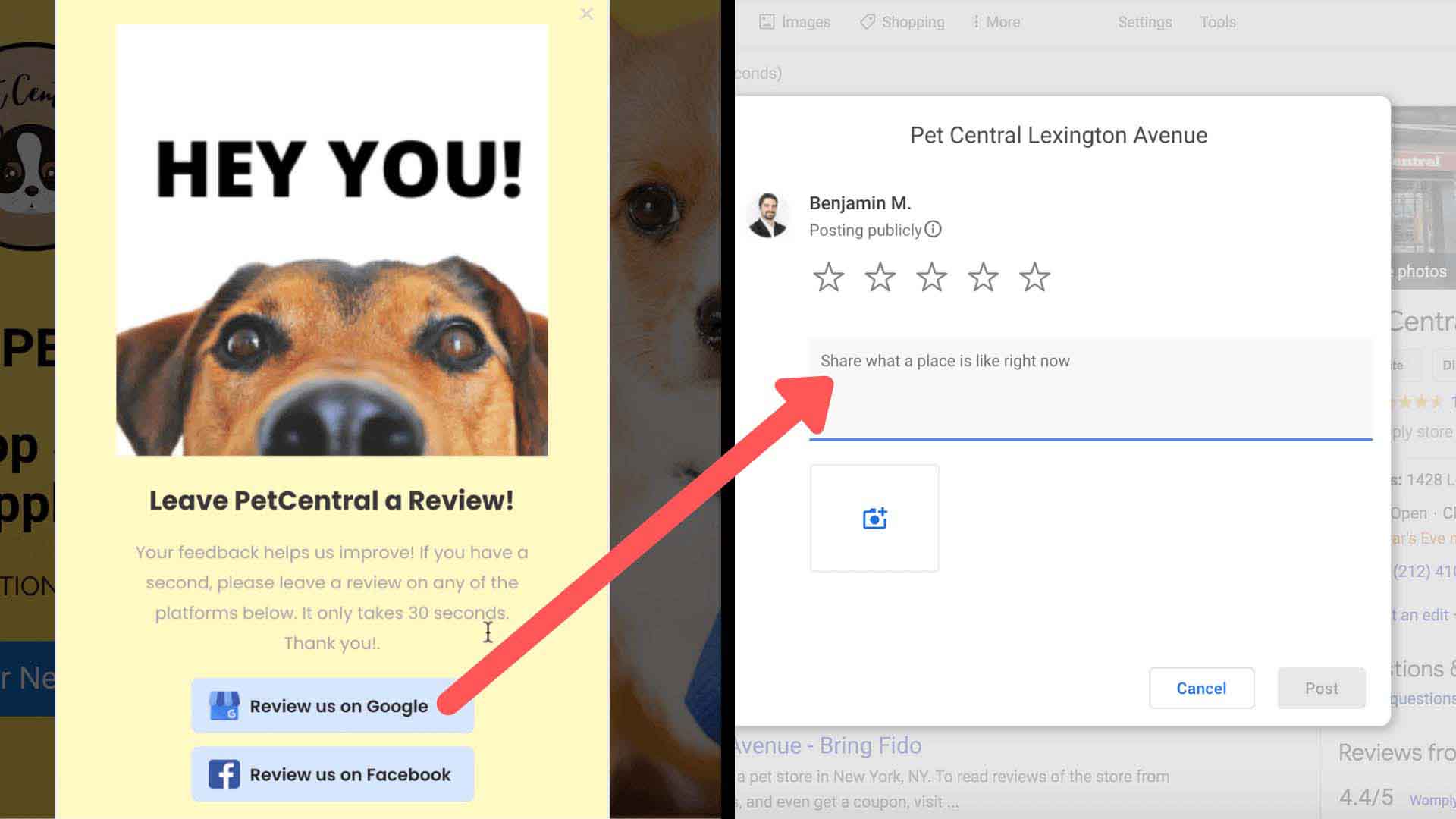 WAY #2
Generate and Sell Print-Ready QR "Review Me" Cards
Generate QR codes and print-ready "review-me" cards with QR codes on them with LocalReputor's drag-n-drop editor that business owners can give to customers in-person to generate reviews for their Google Business, Yelp, or Facebook listings.
These are great for owners to place on tables, give away as a flyer, or put in their business directly to receive reviews on the fly..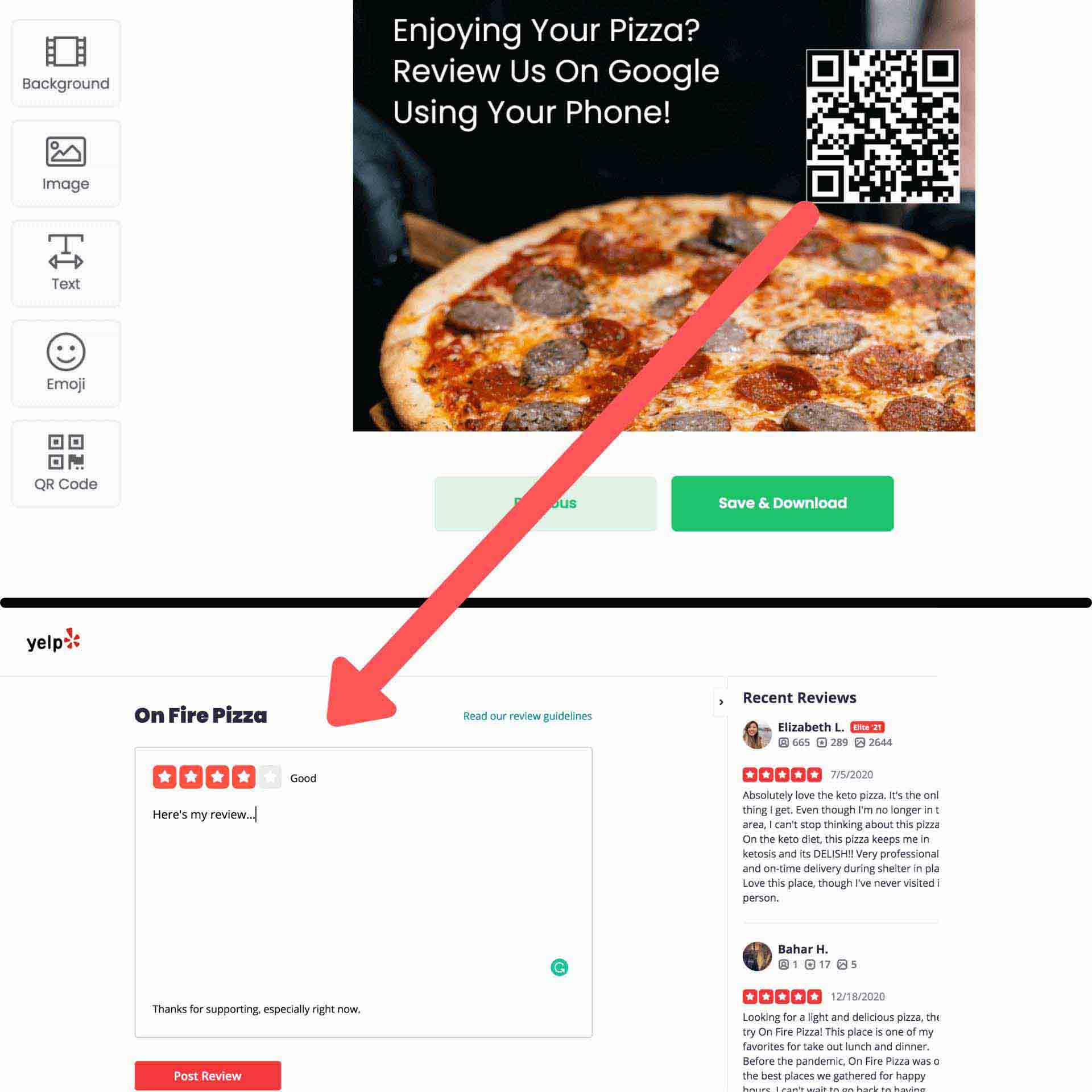 WAY #3
Auto-Create Google My Business Local Offers
LocalReputor is the first to create special 'local offers' for clients' products that appear right on their Google My Business listing! Not only will this result in far more sales and traffic, but will greatly improve your clients' reputation and review count since more traffic will be interacting directly with their Google My Business profile.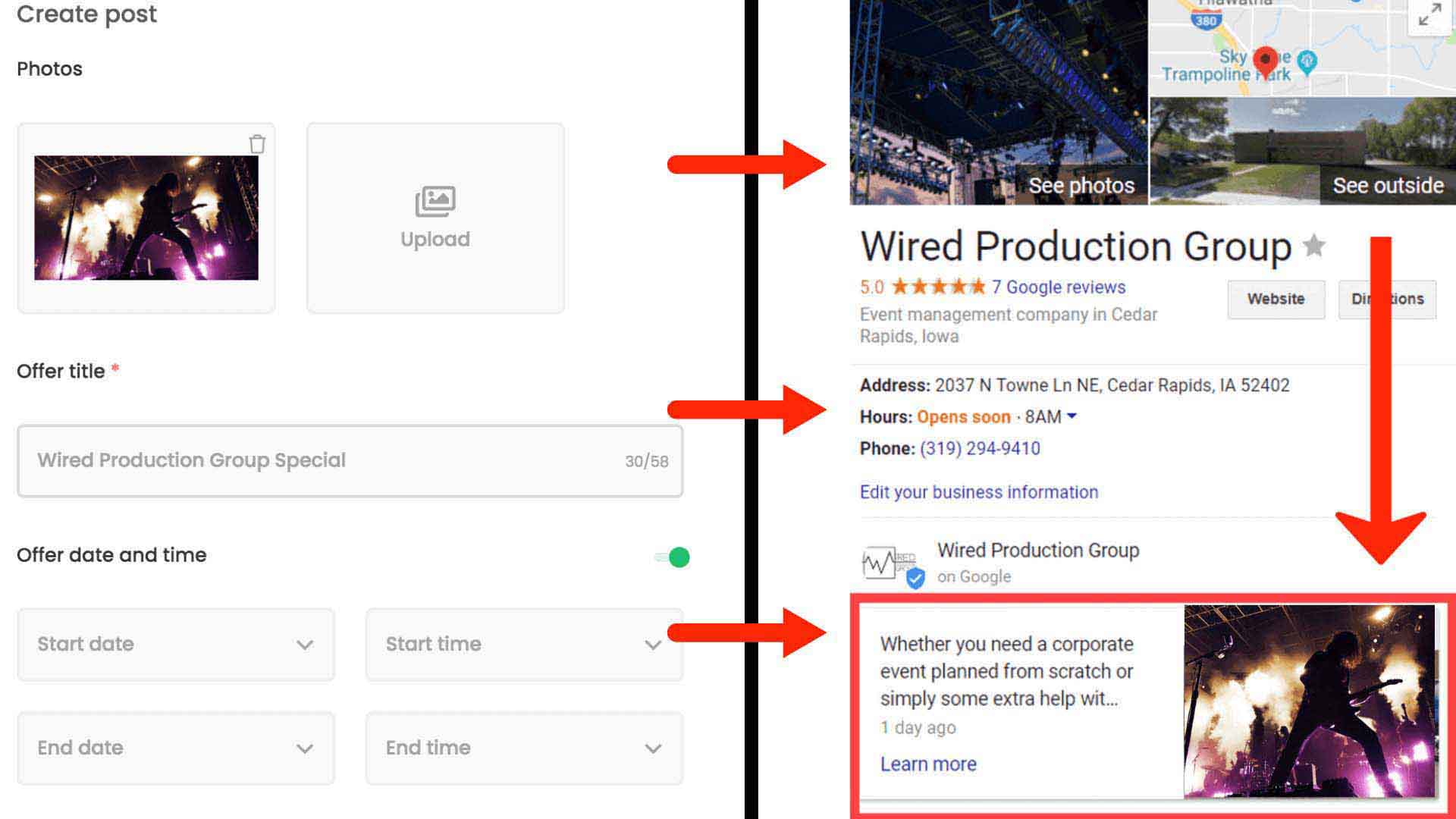 WAY #4
Claim and Optimize Local Profiles Through the App
You can claim a client's Google My Business account in LocalReputor and edit/update it through the software.
You can add business details, store hours, images, reply to reviews, and more to help their profile rank higher.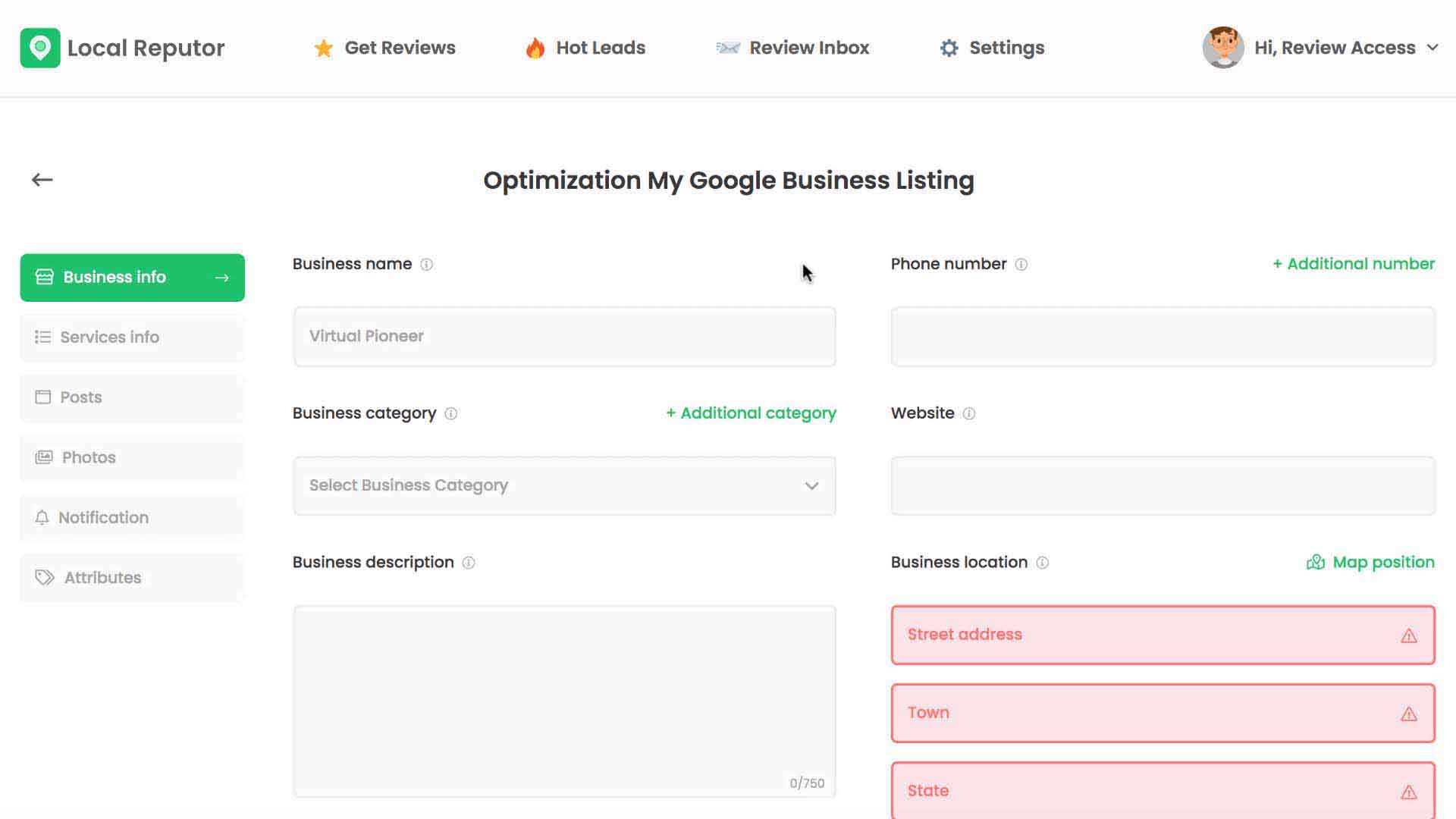 ...and more!
With
LocalReputor

Making Profits Is Easier
Than You Thought

You Already Have A Unique & Highly Required Service For Your Clients

You Have Access To The Easiest Way To Identify & Generate Targeted Leads

You Have A State-of-The-Art Software That'll Manage & Enhance Your Client's Reputation Without Any Effort

You Don't Have To Brainstorm & Research Ways To Increase Leads For Your Clients To Make Them Happy With You

You Have One Tool To Help You Make Instant Profits With ZERO Wait Time

You Don't Need Prior Experience or Technical Skills
LocalReputor Makes Reputation Management Easy & Quick
Watch This Powerful Demo To See
This Game - Changing Technology:
Some Revolutionary Features That You Will Not Find On Any Other App Include: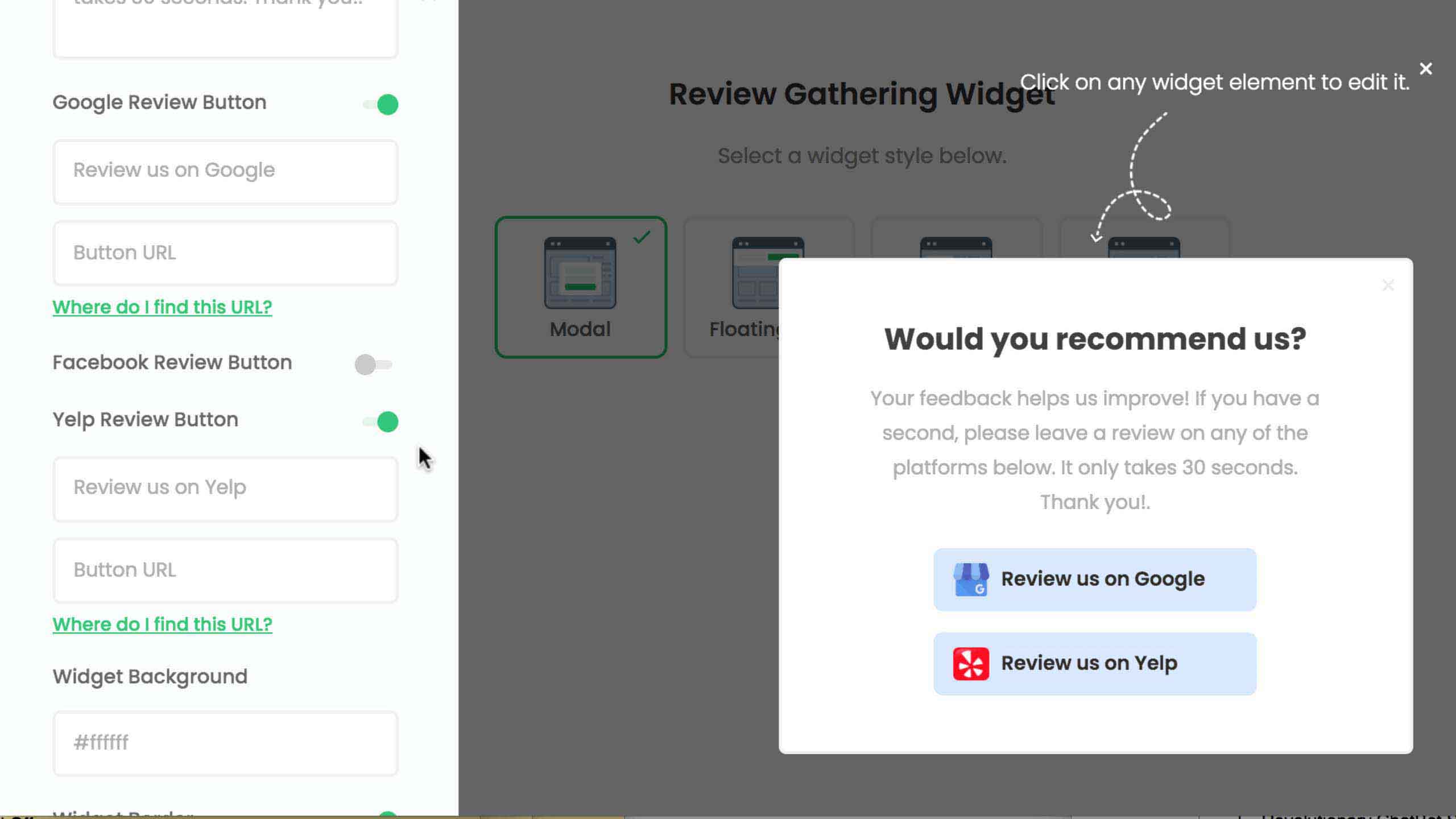 01

Autopilot Local Profile Review Tech.

LocalReputor captures, reviews, and publishes testimonials 100% hands-free to the client's local profile pages, including Google My Business, Facebook, and Yelp.

Simply install our SMART review capturing technology on your client's sites and generate testimonials on autopilot for more leads, conversions & sales.
02

4 Types of Local Review Widgets

Create modal, header, slide-in, or pop-up widgets that capture reviews and build your clients local profiles to rank higher.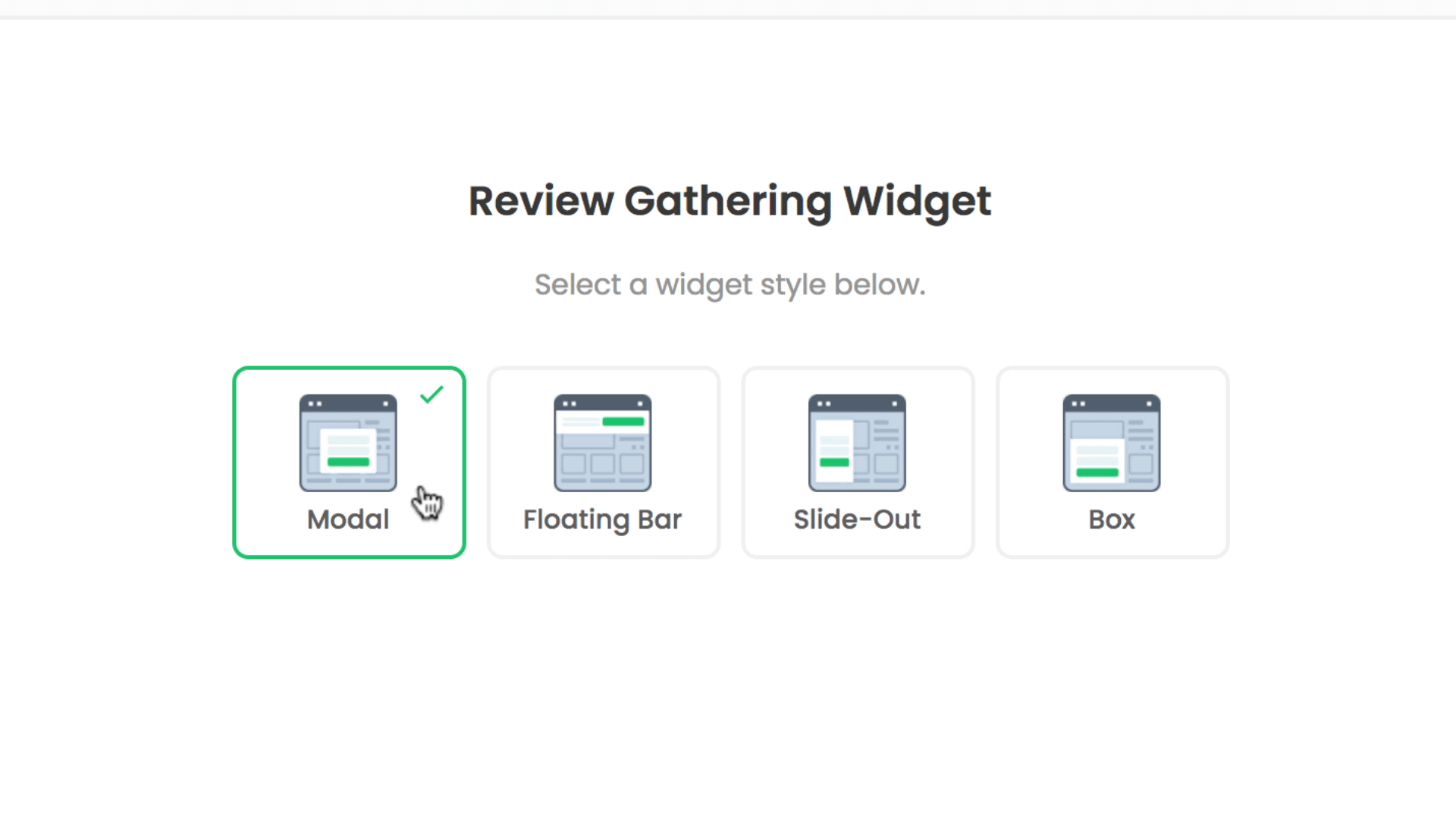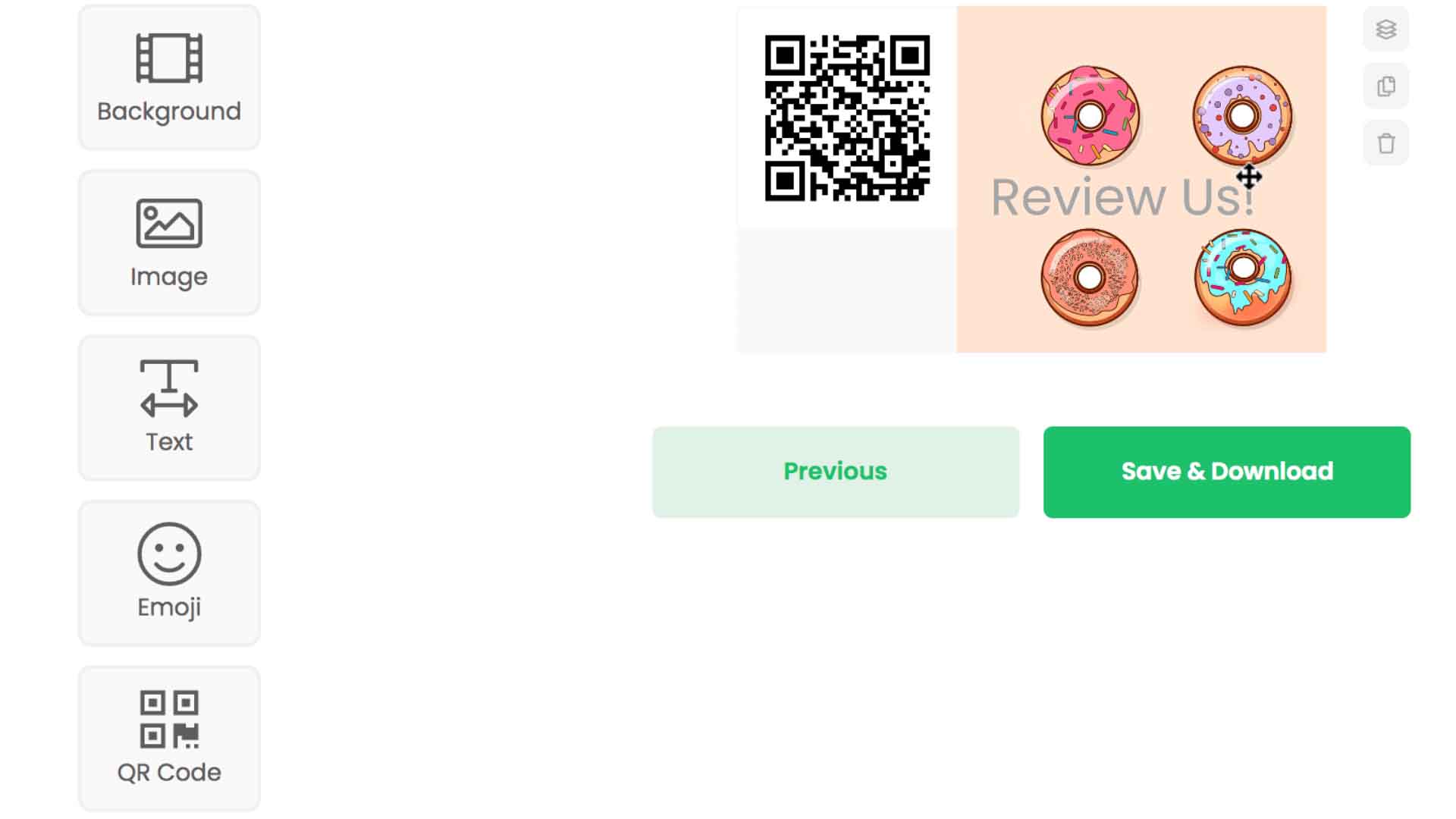 03

Create and Sell "Review Me" Print-Ready Cards w/ Custom QR Codes

Generate QR codes and print-ready "review-me" cards with QR codes on them with LocalReputor's drag-n-drop editor. Your customers can use these with their clients in-person to generate reviews for their Google Business, Yelp, or Facebook listings.

These are great for owners to place on tables, give away as flyers, or even put in their business cards directly to receive reviews on the fly.
04

Drag-n-Drop Reputation Creation Card Technology

Use our drag-n-drop editor with tons of local templates to create and sell QR code "review-me" cards to business owners that look stunning and match their business.

Help customers quickly review your product or service with these cards. Here's the surest way of gaining MORE positive reviews and building an impressive reputation.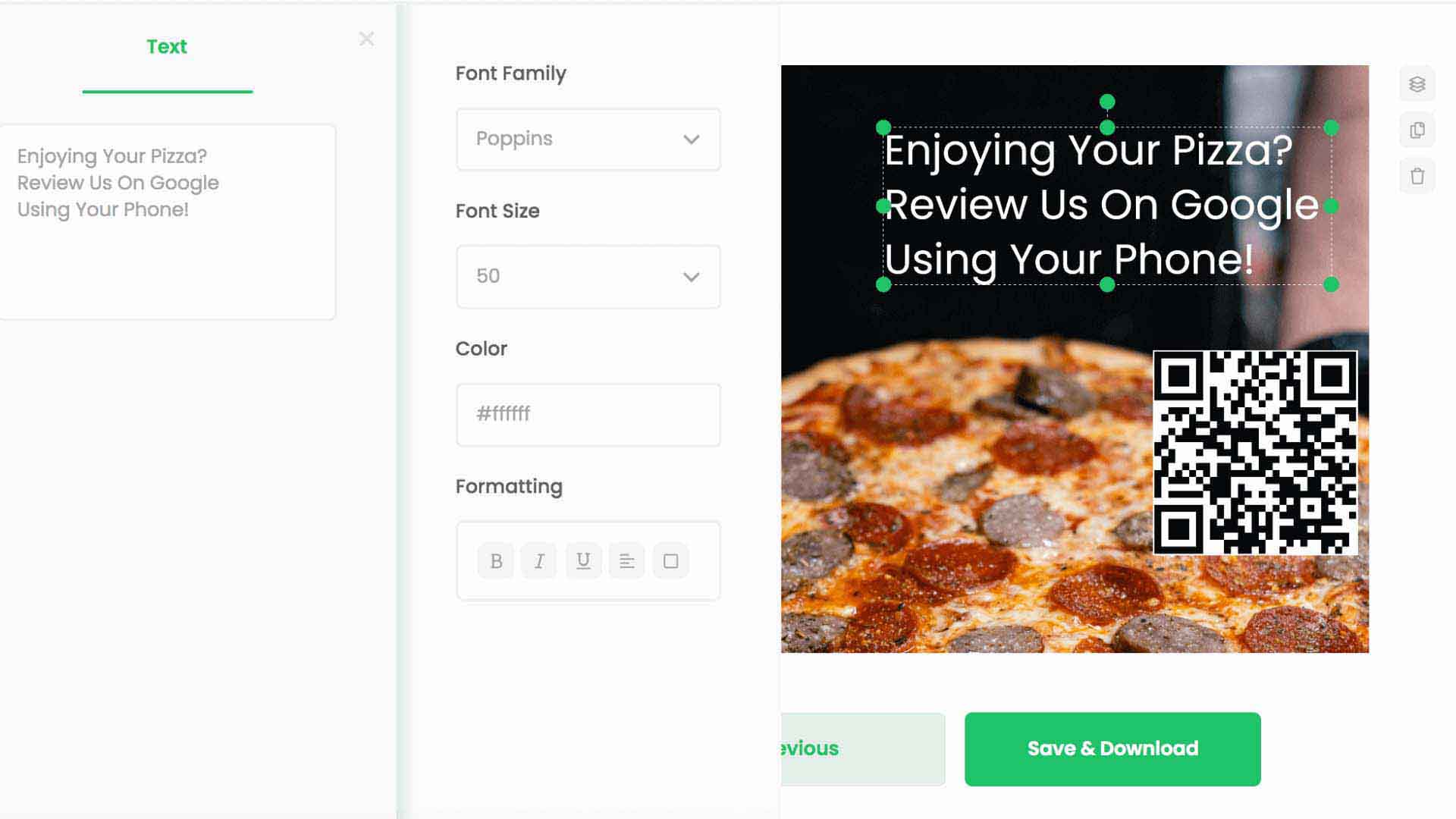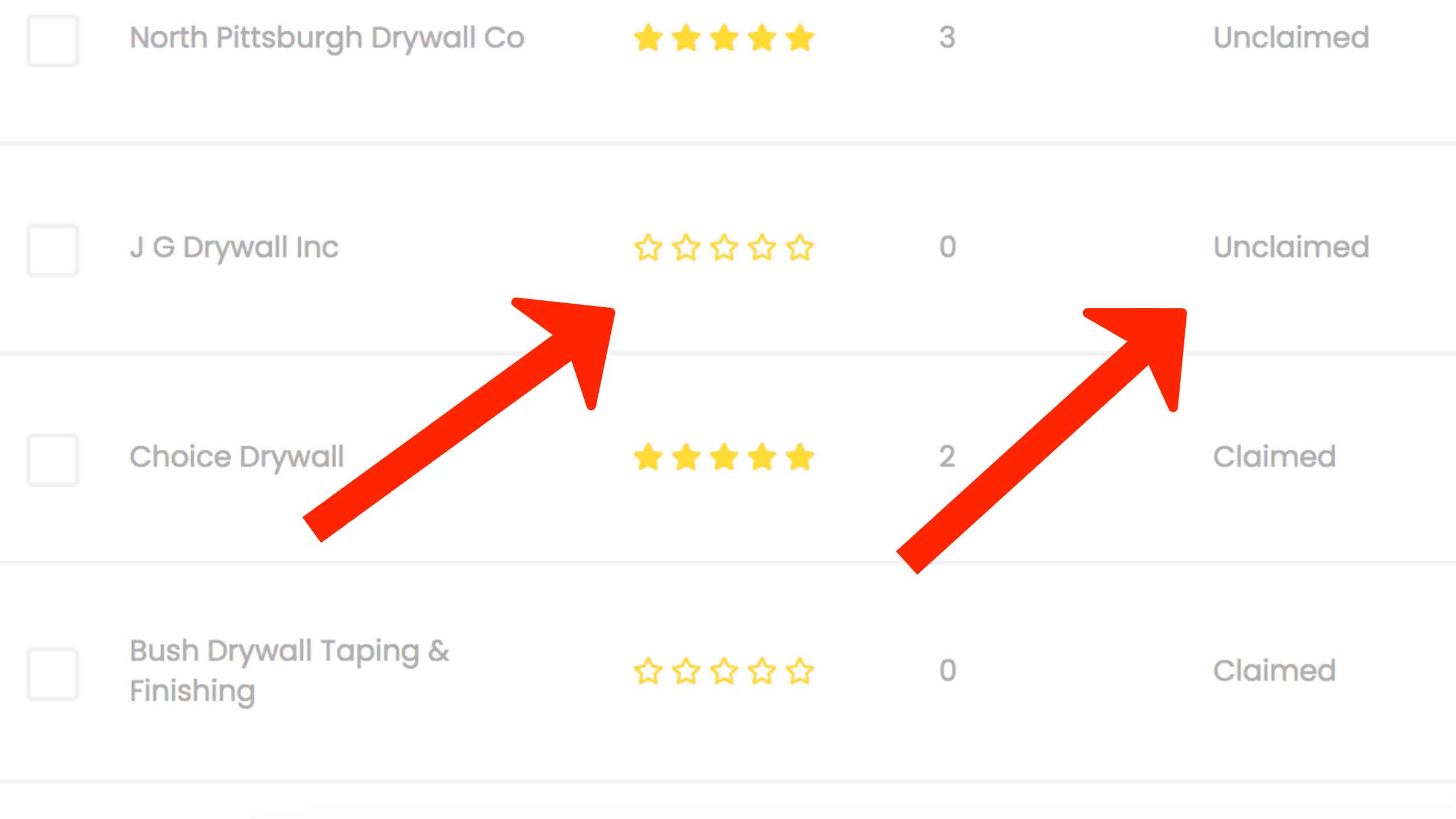 05

Reputation Management Lead Finder

Quickly find targeted clients in any area in need of reputation management and enhancement.

See their local profile ratings and if they need more positive reviews or negative reviews taken care of and if their Google My Business page has been claimed. Now you don't have to make cold calls & find your potential clients manually. Our in-built search powered by sophisticated AI technology does all the research and shortlisting for you.
06

Auto-Create Google My Business Local "Offers"

Create special product offers that appear DIRECTLY ON each local client's Google My Business page (1rst ever). This will result in more sales and improves reputation and review count since more traffic will be interacting with the local profile.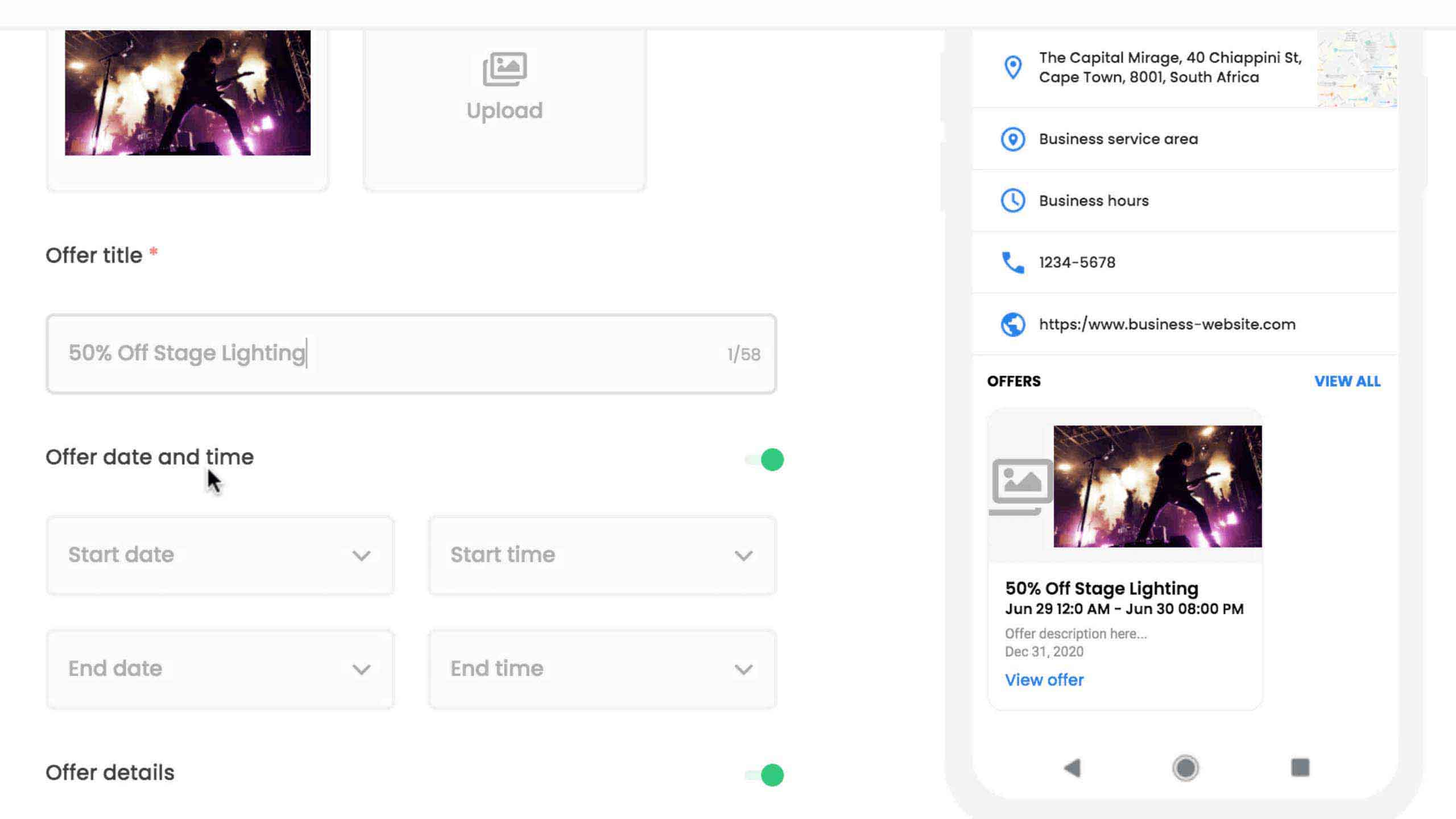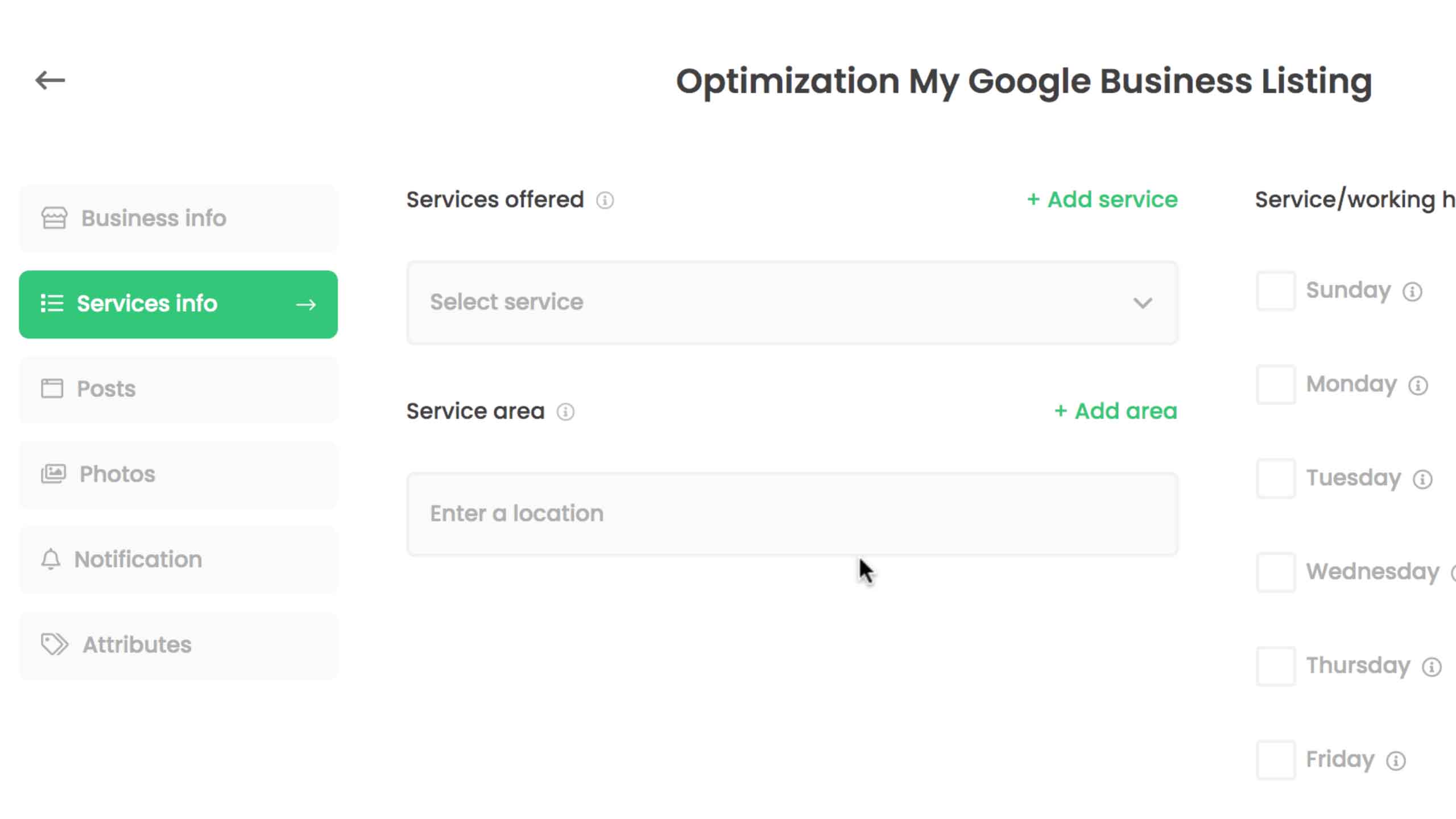 07

Claim and Optimize Google My Business Profiles

You can claim clients Google My Business listings through the app and fully optimize them with business details, images, and more to help them rank higher and more leads. Rank within the top 3 responses each time a person types in the relevant keyword with this simple trick!
08

Reply To and Manage Local Reviews in the App

Quickly reply to all reviews left on local profiles (proven to increase rank) and help delete negative reviews. Plus, you can set up auto-updates that email you when a negative review comes in for your local client.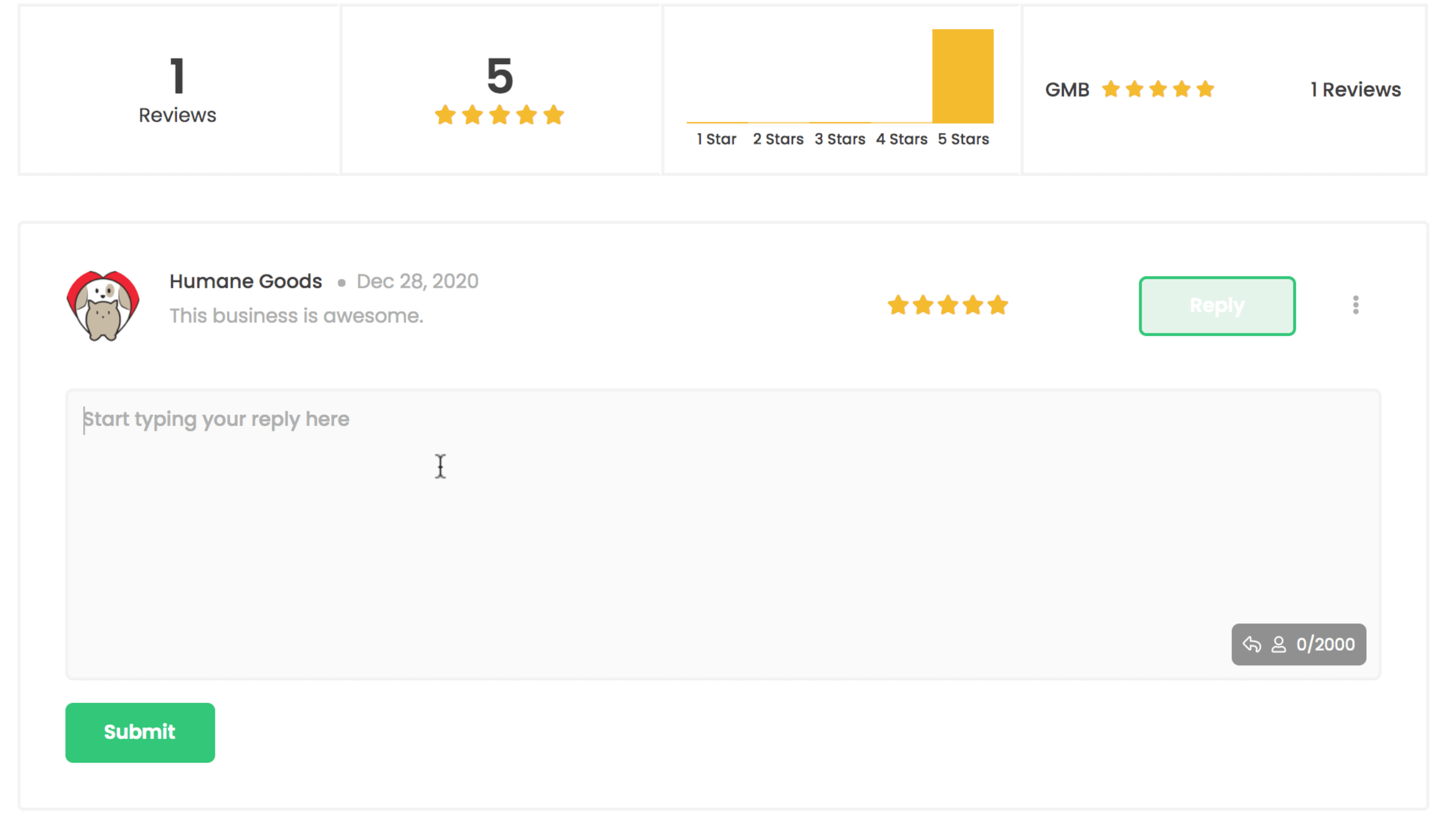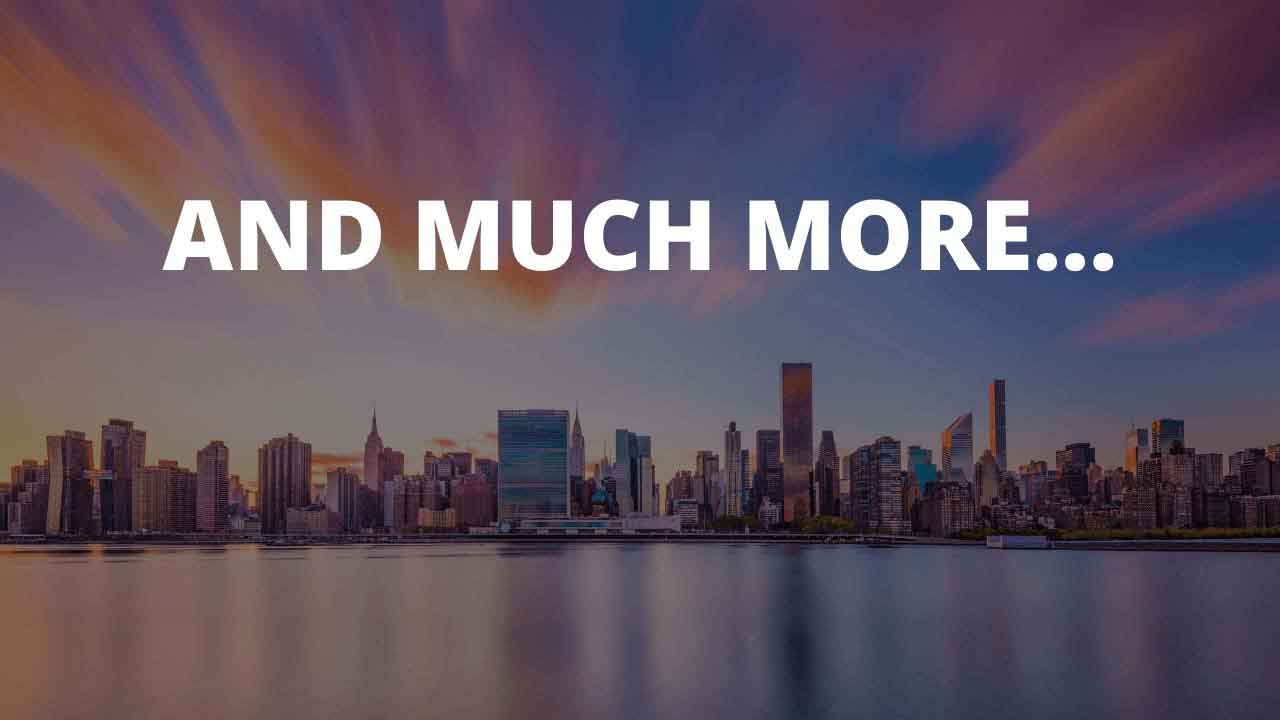 09

And Far More...

It also comes with Commercial Rights, 24-7 support, a full development team waiting to make improvements and changes, its' fully cloud-based, and more.

Your subscribers will thank you for offering this value-packed software to them.
Plus,
Even More Features…

Fully Cloud-Based
Nothing to download or install. Simply log in from anywhere in the world at any time and start making profits.

Commercial Rights Included
Get Rights To Offer Reputation Management & Enhancement As a Service WITHOUT Needing To Upgrade

In-App Tutorials
Extremely useful and professional tutorials included for all users

In-App Training
Professional video training included for better results

Dedicated 24/7 Support Team
Our expert support team is available invariably to answer any questions

Updated Frequently
Regular updates with new and better features

Tested & Improved App
Our app has been tested by our beta users and improved for better results

Intuitive UI
User-friendly yet sophisticated software and easy to use for everyone

Email-Reminders
Send email reminders to respond to negative reviews. Control & minimize damage instantly.
Remember,

Everything is Fully Customizable with our
STUNNING

Drag-n-drop Editor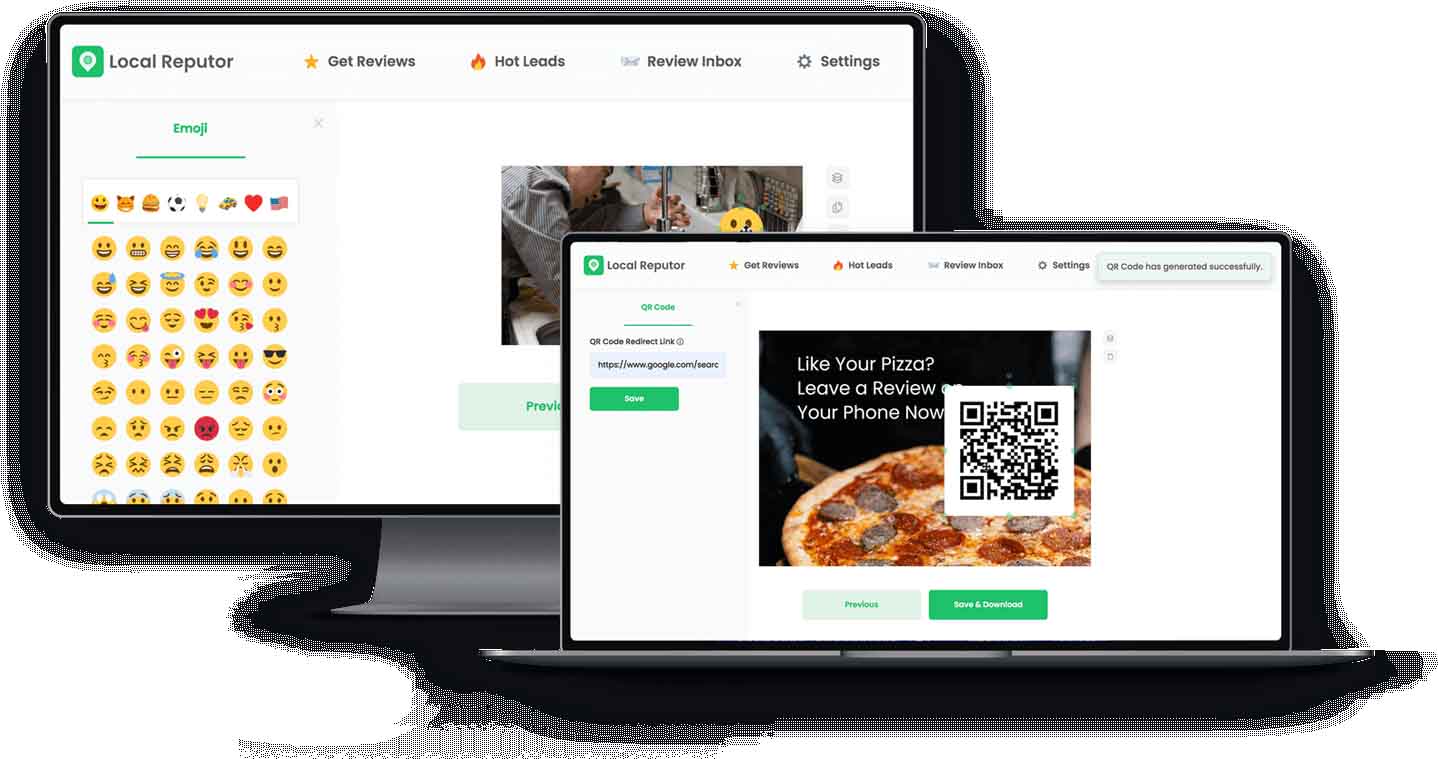 AND the App Creates 4 Types of High-Tech Local
Review Widgets For You
Create modal, header, slide-in, or pop-up widgets that capture reviews and build your
clients' local profiles to rank higher.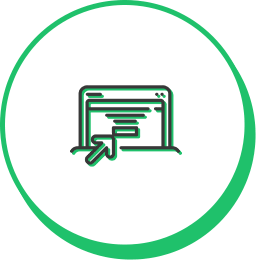 Header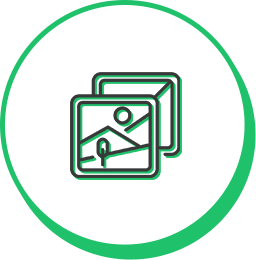 Slider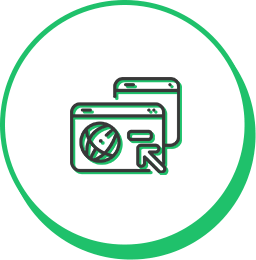 Modal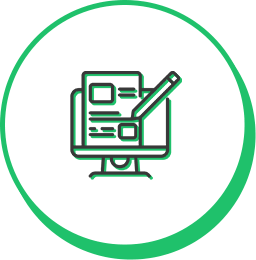 Pop-Up
Tons of Businesses

are
Succeeding

with Reputation Management: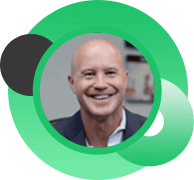 Rob of Alloy Wheel Repair used reputation enhancement to try and increase revenue during 2020. Despite the pandemic, retail traffic for his brick-n-mortar business increased as much as 30%.
Monique Hicks, a local business owner, got 400+ new reviews and ranked her Google My Business page higher helping grow her plastic surgery business.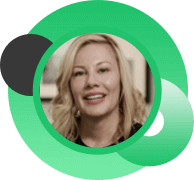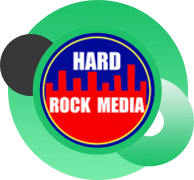 Hard Rock Media, a marketing agency, helped increase their revenue growth 112% by adding reputation enhancement services to their local services portfolio. They went from 0 and no clients to 1 million in revenue in 2 years.
Beta-Users

Say Getting Results with

LocalReputor is Easy: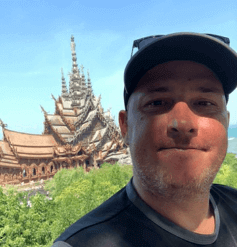 "Last year it felt like I was trying to sell all the same services every other business was selling and it was impossible to land any clients. LocalReputor looks to be an insane game changer as there's no affordable reputation management tools and none that focus on local profiles like this does. It's way easier to land clients when you actually have a unique product they really need and understand."
Pat Jobin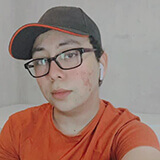 "LocalReputor is seriously amazing. I've gotten just as much clients with this app than I did all of last year! Now is definitely the best time to help smalll businesses get more leads. Thanks so much for allowing me to have early access."
Daniel Guardiola
Here are Just a Few Businesses that Desperately Need
Reputation Management and Enhancement
Hotels
Hotel pricing has always fluctuated with seasonality, but we're now seeing social media reputation influence what some hotels are charging.
While this can help businesses remain competitive, fake negative reviews can artificially drive pricing down.
Help hotels manage their reputation by addressing negative reviews and comments.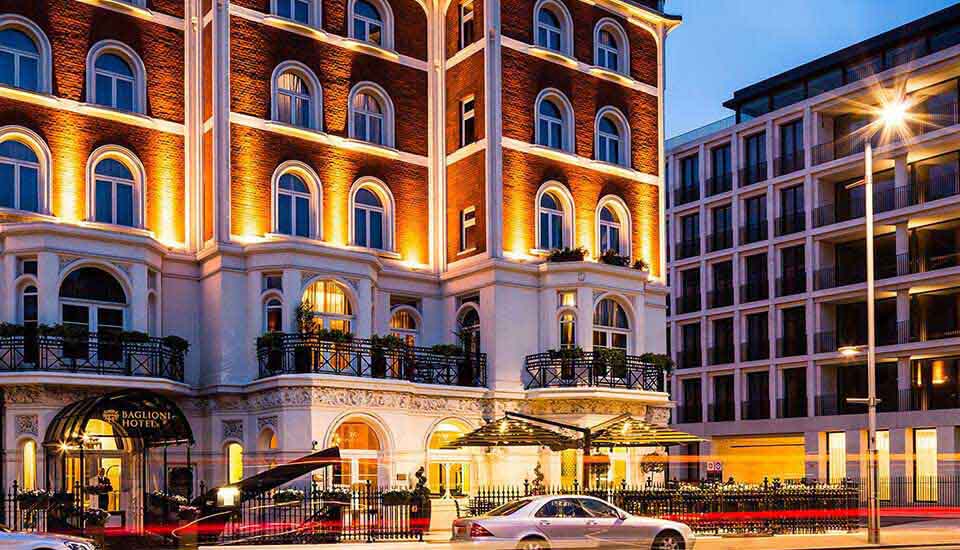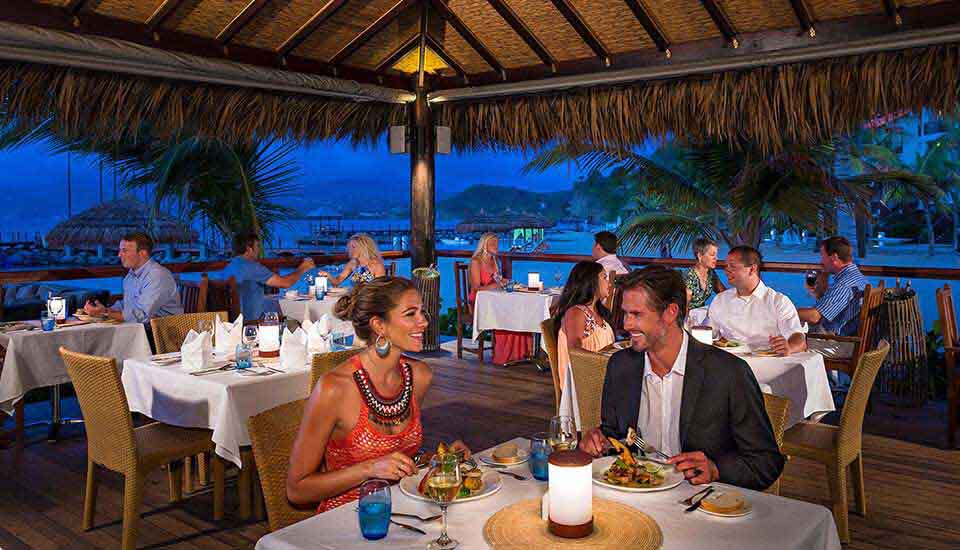 Restaurants
Increasing a Yelp rating by one star leads to a 5-9 percent increase in revenue.
The Harvard Business School study suggests an 18% difference in revenue between a 3-star and a 5-star rating.
Translating this into dollars, a restaurant with $1 million in annual revenue may be losing as much as $180,000 each year due to a negative reputation.
How much will such a client pay you to help avoid such losses? Even 50% of that is not bad…
Construction Services
Revenue for construction companies is heavily tied to word-of-mouth reputation.
After a single customer made defamatory statements on Yelp and Angie's List, one construction company was awarded $750,000 for lost revenue.
While it isn't recommended to file lawsuits against your customers, the example puts a hard number on the cost of a negative reputation.
Do you think you'd need any more convincing for such clients to let you take control of their reputation management?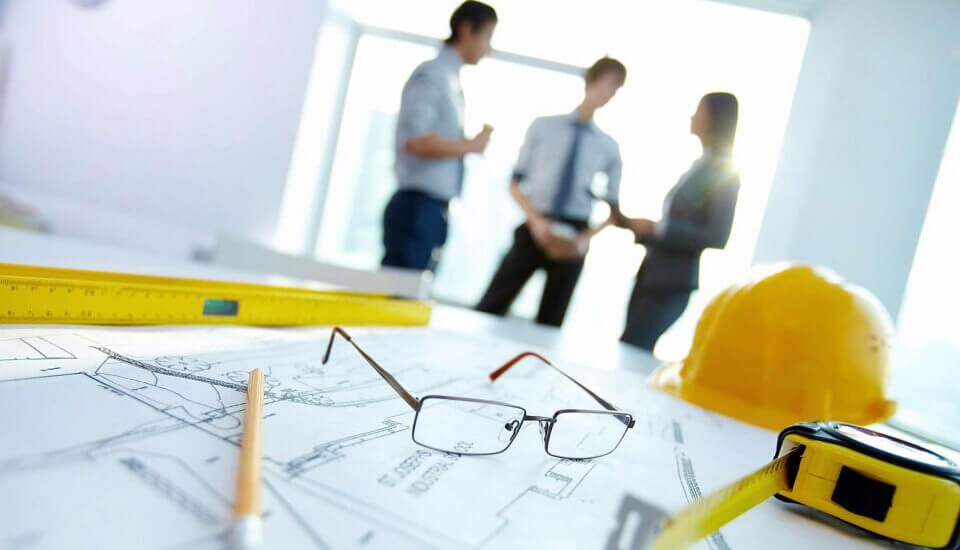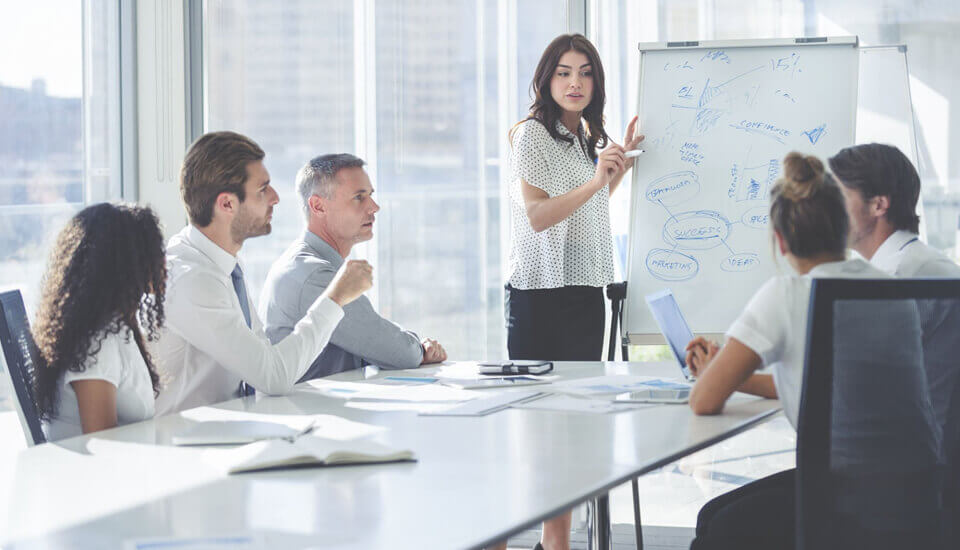 Product Sales
Quantifying the impact of losing four out of 5 customers is even easier for product sales.
For example, if your company sells five $30 products each day, and you lose four of these sales, you'll miss out on $120 in sales daily.
This would add up to $43,800 in lost sales annually.
Simply managing their reputation can help such businesses save BIG money…
and they certainly won't mind sharing a part of that savings with you.
Some Other Businesses
That Will Need Your Reputation Management & Enhancement

Services Include:

Self-Employed/ Small Firms
Architects,
Accountants…

Gyms
Training Arenas,
Swimming Pools

Coffee Shops
Bars, Clubs,
Coffee Shops…

Healthcare
Medical Services,
Doctors…

Mechanic
Body & Paint Shop,
Mechanics

Pet Shops
Animal Foods,
Toys, Pet Shops

Roofers
Electricians,
Plumbers

Local Bands
Artists, Singers,
Local Bands
And many more…
Get These Amazing
"Launch-Day"

Bonuses
if You Order Today...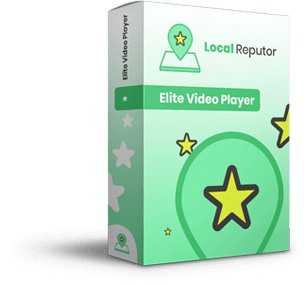 Agency Rights to Elite Video Player
Elite Video Player is an easy-to-use and complete video player w/ no branding that can embed videos into any posts or pages w/ mobile coverage you can sell to clients.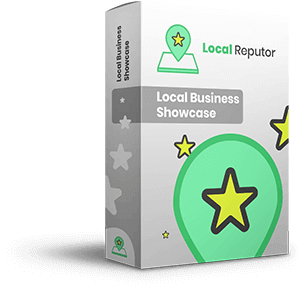 Local Team Showcase
This software lets you easily create, edit, and showcase your or your clients' team members, staff, and any type of group on your WordPress site. A highly in-demand service.
Agency Rights to Google Map Creator 2.0
Easy to install and non-bloated Google Map Plugin for businesses to showcase their location. Clients need maps of their store on their site, and this is an EASY way to set it up fast for profits. or videos for clients within the dashboard. Comes with 30+ customizable features.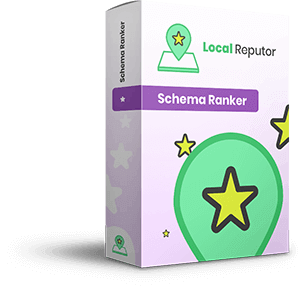 Schema Ranker
Showcase star ratings, events, locations, and more in Google Search for your clients with this popular, easy-to-use schema markup plugin for more leads. Easy implementation of many different schema types.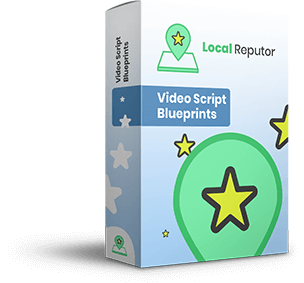 Access to Video Script Blueprints
Get the secret video scripts top video marketers use to write and record 6 to 7 figure VSLs .Includes scripts to get offline clients!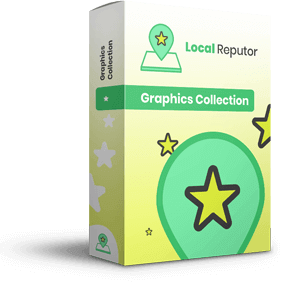 Huge Graphics Collection with Commercial Rights
A gigantic graphics bundle suite for agencies that include logos, presentations, animated characters, video templates, & more.
Special Free Limited Time Upgrade #1
Commercial Licensing
Ok, I know you're anxious to get LocalReputor with all of its incredible features, but we just want to up the ante and over deliver a bit more ok?
That's why we're going to make sure that you get a Commercial License with your investment in LocalReputor at no additional charge today.
Normally, this option is included in an upsell, but it will be unlocked if you get access today.
This is huge and can pay for your investment in the software many times over by allowing you to use LocalReputor services for businesses and charge any amount you like to profit.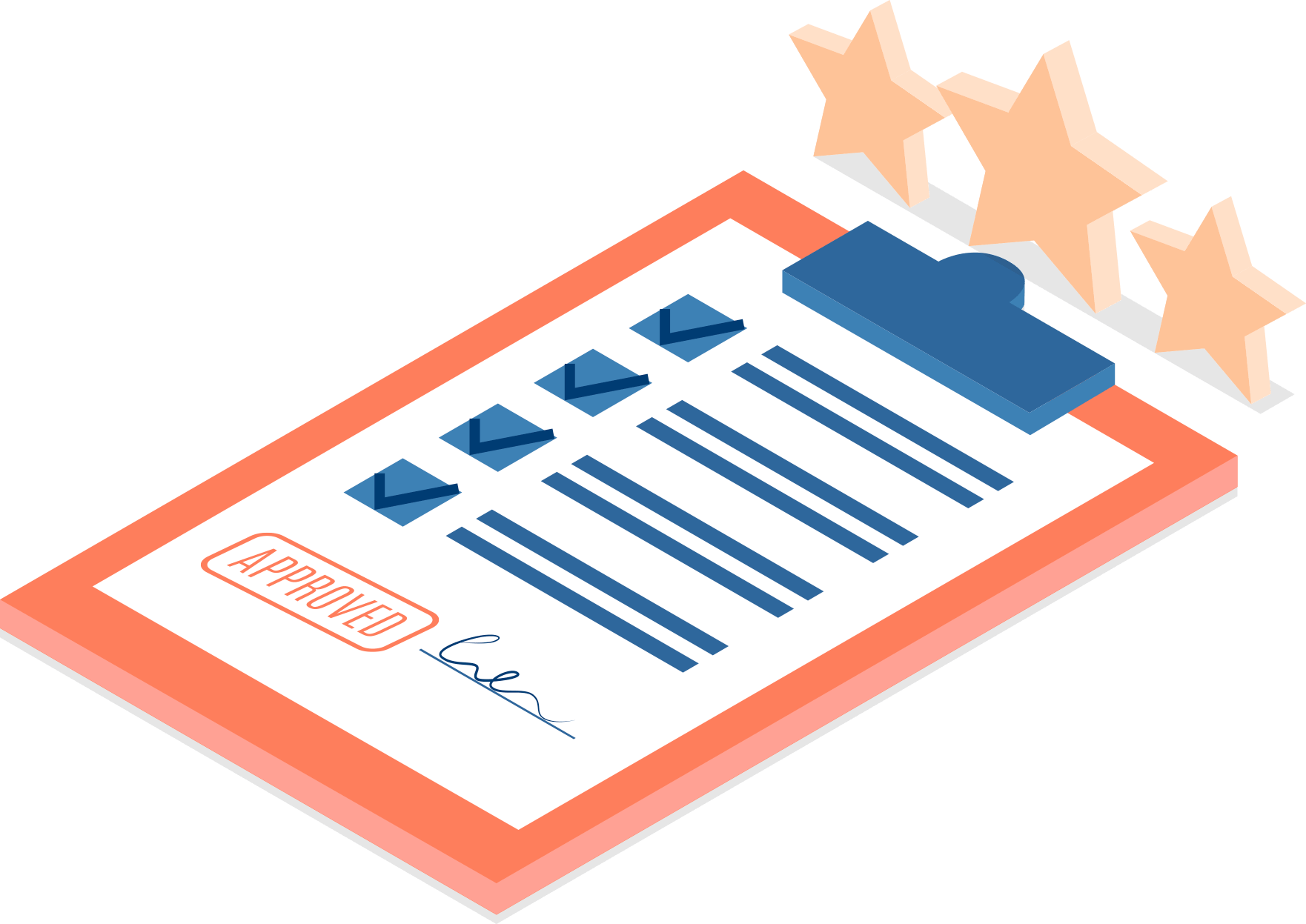 Special Free Limited Time Upgrade #2




Exclusive Insider Training:

"How To Make Fast
Cash With LocalReputor By Tonight!"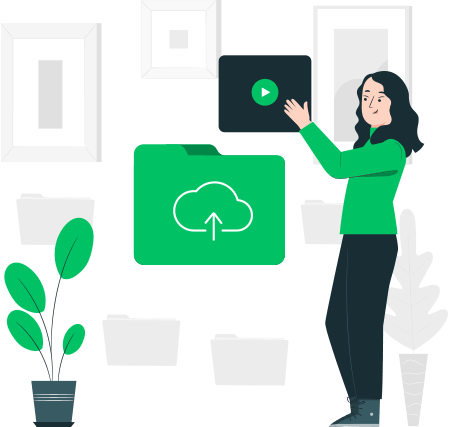 A few weeks after this special launch phase ends, you'll get a special training on how to use LocalReputor to start building a reputation agency from scratch.
This is only for the people who get LocalReputor today. This training or upgrade will not be made available afterwards.
14-day Guarantee To Success
Your Purchase Is Risk-Free and Guaranteed To Help You Succeed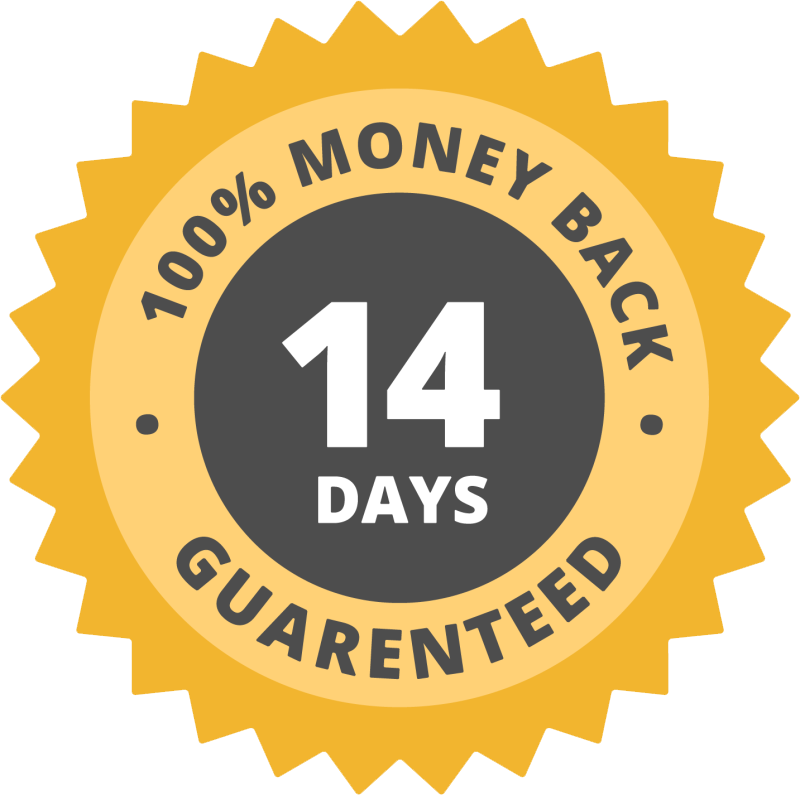 14 Days are enough to make your success graph reach new heights with LocalReputor. Try this game-changing software without any risk as we guarantee you a full refund if you are left unsurprised by the results.
The automated technology will help you build a resounding reputation for yourself and your clients, making sure that you will never be able to go back to making low profits again. However, in the event that you prefer working hard to get positive reviews and waiting for months to convert clients the traditional way. We will totally understand and instantly give your money back as per our refund policy.
Grab This

Unbelievable Deal While It Lasts...

The Price Will Increase Every Few Hours

To support the bandwidth for this cloud technology and provide you with world-class support, we have to raise the price every few hours.

Plus, LocalReputor will soon be sold for a monthly or yearly subscription after the special launch period ends.

However, if you buy now, you'll lock in access month to month for a one- time-only, super low fee today.

Fair warning, this incredible price you see below will disappear soon.
A Powerful Solution

for Powerful Agencies.
Lock in Access Now:

Remember, LocalReputor is the only solution for a one-time price that manages and enhances local businesses' reputation online. This state-of- the-art app improves your clients' Local Profile Ratings on autopilot, generates warmed-up leads AND guarantees higher conversions and profits.

So, go ahead now and pick the option that's right for you below. Then, press the 'buy now' button to lock in your access to LocalReputor.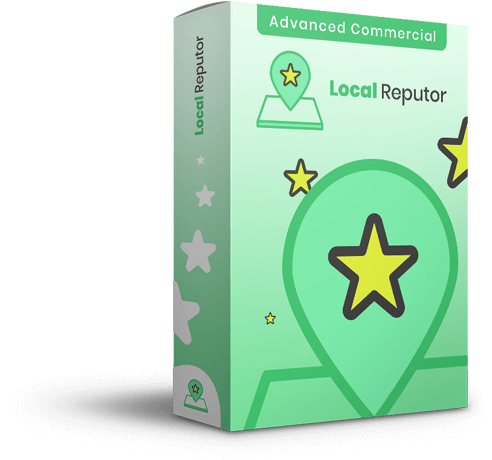 LocalReputor Advanced Commercial
Use Coupon reputation5 for 5% Off Today
Local Profile Review Widget Technology
Reputation Management Lead Finder
Create 4 Types of Widgets
Claim and Manage Local Profiles
Video Tutorials Included
100% Cloud-Based - Nothing To Download
24-7 App Support Included
Full CRM Technology
Commercial Rights Included
QR Code "Review Me" Technology
Commercial Rights Included - Sell Campaigns at Any Price
Respond to Local Profile Reviews
Create Google My Business Local Offers
Find 10,000 Leads Per Month
Create 500 Review Widget Campaigns Per Month
Create 500 QR Code Campaigns Per Month
Claim and Manage 50 GMB Profiles
Just $197.00
PS:
LocalReputor

Will Be Here Now and in the Future
We're all committed to continuously supporting, updating and improving LocalReputor behind the scenes with no downtimes or disruptions, ever.

Rest assured that every feature included with LocalReputor will just keep getting better and better in the future just like the other ReelApps you have bought from us. Our developers are committed to keeping up with future innovations and technical changes as needed to keep all apps performing optimally.

And don't forget, you'll get detailed training videos and 24-7 customer support if you ever have a question or issue.
Frequently Asked
Questions
Do I have to pay a monthly fee to buy this app?

LocalReputor is available to you for an incredibly low one-time price if you buy NOW. Once the special offer ends, the app will be offered at a monthly fee.

Does this work for Mac and PC?

Yes. LocalReputor is 100% cloud-based so it works with an internet connection on any browser from the device of your choice.

Do I get support and tutorials on how to start?

Our video resources and tutorials make you an expert within minutes. Our team of wizards will always be at your service to guide you and answer any queries that you may have.

Is there a Money Back Guarantee Policy?

Absolutely! Like we said, we are making your purchase extremely risk-free. You bet on us for your success and if you're not absolutely pleased, simply ask for a full refund within 14 Days and as per our refund policy.

Don't let a negative or unmanaged reputation keep you from playing the game! Buy LocalReputor NOW to begin profiting instantly and easily… The offer will vanish as soon as you shut this window.
No thanks, I'll skip out on running my own reputation business, take me to the membership...