Groundbreaking, 'Self-Filling' A.I.-Based App
Builds and Runs a Professional Agency Business
FOR You With Just Minutes of Work
NEVER SEEN BEFORE...
See How to Activate Your Ready-Made Software Business Without Any
Budget, Marketing Skills or Technical Experience:
Find & Easily Land Clients

- Find targeted prospects, what issues they have in their marketing, and land them all in one place.

Drag-n-Drop Video/Graphic Content Maker

- Make beautiful, unique quote images, memes, and videos in a click.

Smart A.I. Traffic Poster

- Let A.I. technology schedule content, post it, and drive leads 100% handsfree via several networks.

Powerful Client Organizer

- Take on 100s of clients and organize them by their content, posting schedules, and more.

Proven Results from Users

- Tons of users are already having success and sharing great testimonials.
Launch Your Own Profitable Agency
Business Without Any of the Usual
Headaches with
New A.I. Bot Technology...
Want to go beyond just creating and selling services to clients?
Want to stop cold calling, creating content, trying to drive traffic and all the usual hassles that come with running a business?
Frustrated by losing clients to bigger, more authoritative agencies?
If your answer is YES to any of the above…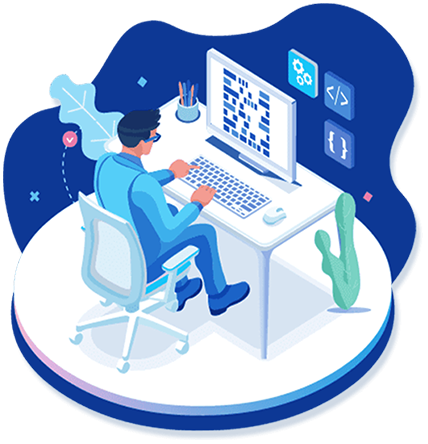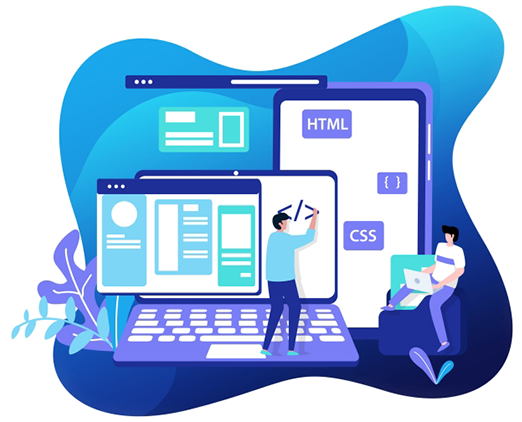 Then you'll
DEFINITELY

want to take advantage of our turnkey SaaS business app.

Now you can leverage our all-in-one 'smart' software that builds and runs an agency business for you completely from the ground up, driving perpetual traffic to your offers.
ALL..

without cold-calling clients.

without hiring freelancers.

without complicated tools.

without slaving over content.

without blowing cash on traffic.
In a first-ever, this new technology can get clients, create unique graphic and video content, and tap into groundbreaking A.I. content stream technology that smartly posts a mix of that content 24-7 100% for you…
without having to lift a finger.
Ready To Grab Your Slice of a
135 Billion Dollar Industry?
Hey, it's Ben Murray and Abhi Dwivedi...
In our combined 24+ years of marketing, we've developed multiple award-winning software tools and had the good fortune of helping over 60,000 customers get real results.
After carefully listening to our clients over the years and testing different business models ourselves, we can
confirm that the easiest way to build a legitimate business from scratch in 2020 is starting your own agency.
Reports show the industry is worth $135 billion in the U.S alone.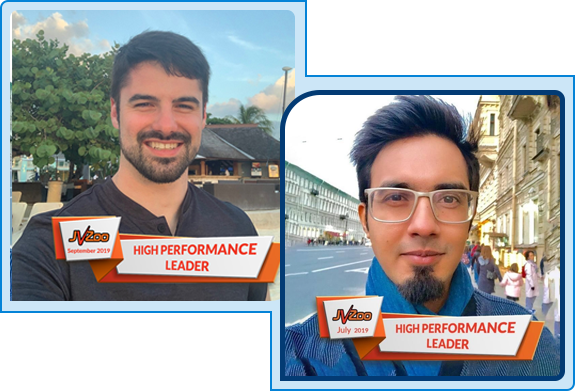 In fact, check out these stats…
71% of Small Business Owners Do Their Own Digital Marketing, Instead of Leaving it to Experts. -
Digital.com
That means there are tons of frustrated small biz owners short on time and knowledge for you to capitalize on.
6 in Ever 10 Small Businesses Have Yet to Establish an Online Presence. -
GoDaddy
Many small businesses barely have an online presence set up yet in 2020, a time where having a solid online marketing strategy is absolutely essential to surviving as a company.
Social Content Marketing Gets Three Times More Leads Than Paid Search Advertising. -
Hubspot
Our app lets you make awesome videos, cinemagrapics, GIFS, graphic images, and more to post on social and double a business's revenue.
You Need to Post a Minimum of 4 Times a Day Per Network for Consistent Traffic Results -
Meltwater
Posting once or twice per social network doesn't cut it anymore. You need to join the big pages and profiles and post as much good content as possible which only big agencies (or our proprietary smart bot software) can do.
Now is your golden opportunity to dip your hands into this flowing river of cash where business owners are desperate for help today.
Many agencies are making over $50,000 per month creating simple graphic content and posting it on social media channels.
Plus, there are tons of potential clients needing social media content and posting help right now on freelancing sites like Freelancer.com or Upwork.com.
Check this out…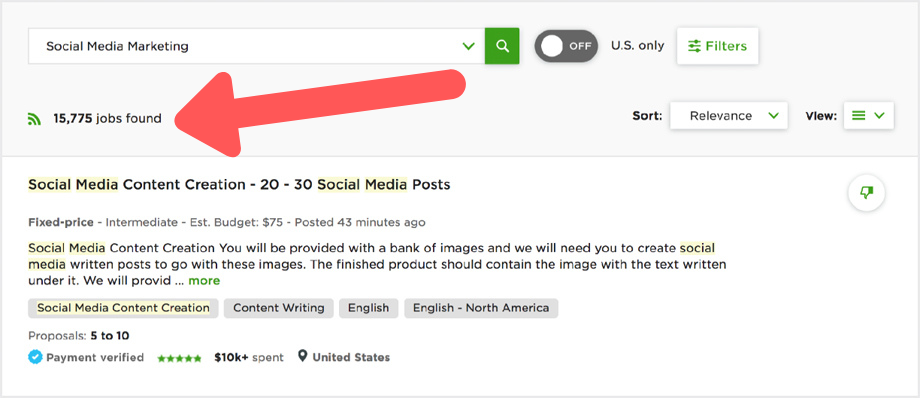 That's 15,775 jobs posted in the last week on just one site you can use our A.I. bot solution to solve get paid with handsfree.
So, Why Isn't Everyone Running Their Own Agency Then?
So, if starting an agency is such a huge opportunity, why isn't everyone making thousands per month?
There are a few key issues most freelancers and agencies face (which included ourselves) like…
01.

Technical Skills Are Required

It's not easy to learn complicated coding A+ design, and other tech stuff.
02.

It's Costly at First

We had to pay for multiple tool and service subscriptions adding up to hundreds of dollars per month.
03.

Very Time-Consuming

You'll have to organize all your clients' content and schedule, grinding away scheduling each and every post to social media, and spend endless nights creating the content for them in the first place.
04.

Struggle to Find Clients

Anyone can land agency clients, but it takes a while to figure out how to avoid the tire kickers and find high-paying ones.
But, Here's the
Good News…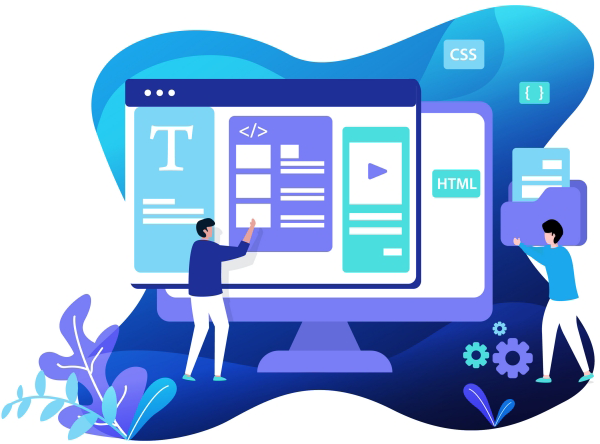 To save time and take our own agency business to the next level, we spent several months coding not one, but 4 softwares in one and developed a groundbreaking A.I. bot software that would eliminate the need for manual labor.
We envisioned something that to work would only take an internet connection and a little motivation.
After months of development and close work with our top developers, everything you need to start a true agency business from the ground up is in one cloud-based solution...

The first fully comprehensive solution for anyone looking to start, grow, and run a serious marketing services agency from scratch with just minutes of work.
Make Money with AgencyReel in 4 Steps:
Step 1. Find and Integrate Clients into the App
Enter a keyword and location and the AgencyReel Leads Suite will find business prospects, their contact details, whether they have video presence, website, social media presence, etc. and present all of that to you in an easy to understand format.
Then, reach out to prospects from right inside the app to land them as a client and integrate each client into AgencyReel to specifically organize their content, schedules, billing, and more.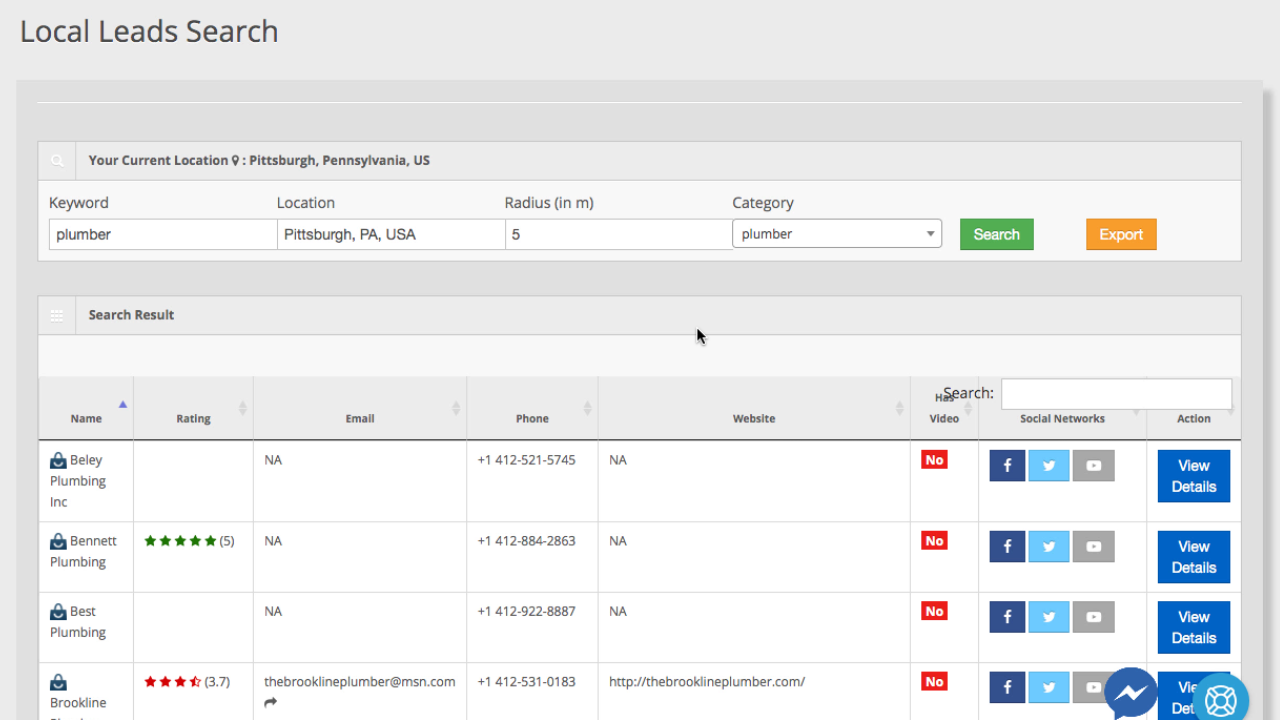 Step 2. Upload Their Content or Create New Content in Minutes
Begin uploading you or your clients content into the app to post. If they don't have any, create some in just a few clicks.
You can make content like video cinemagraphs from a 500+ library, social media quotes from a 1000+ library, memes from a 10,000+ library, and much more with a click of a mouse.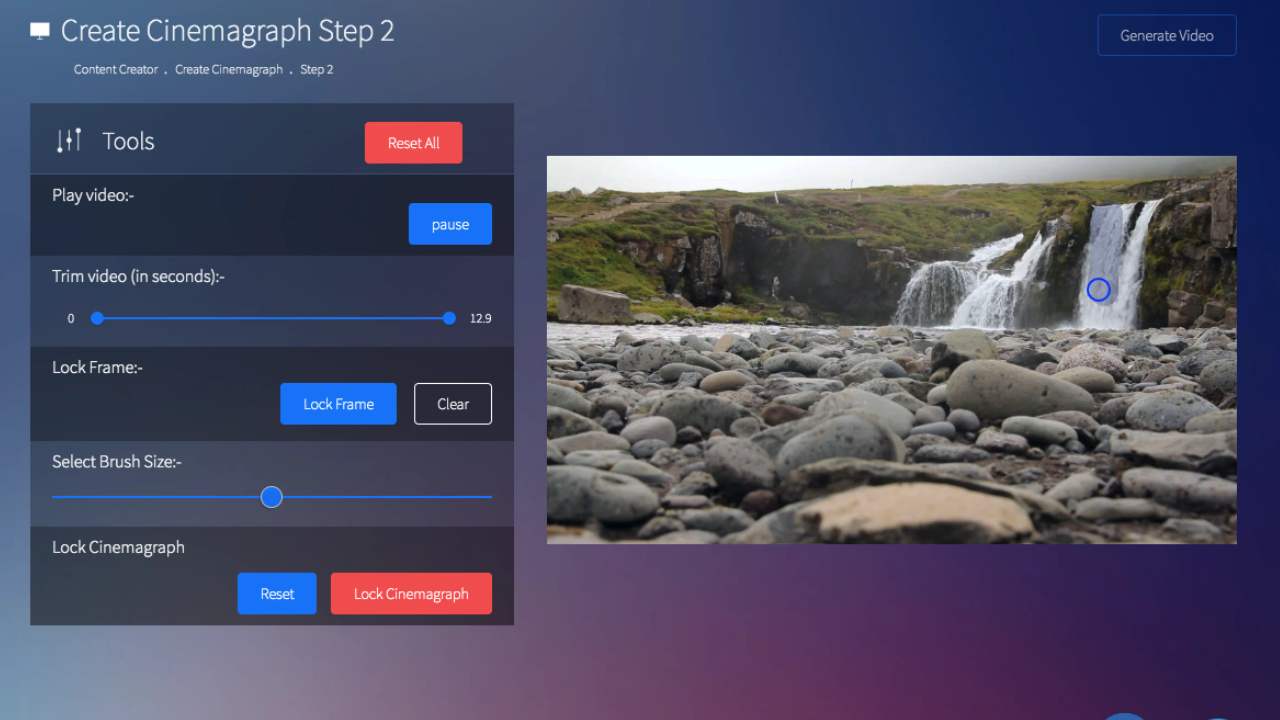 Step 3. Create Smart A.I. Content Streams
Create 'content streams' or collections of a specific type of content for each client. For example, you can create a content stream of a collection of just video content, a stream of quotes, a stream of memes, etc. for each specific client.
Then, specify when each type of 'stream' will post to the client's social media. Ie: quotes can post each Monday and Friday at 2 pm, memes will post at 3 pm Wednesday, etc.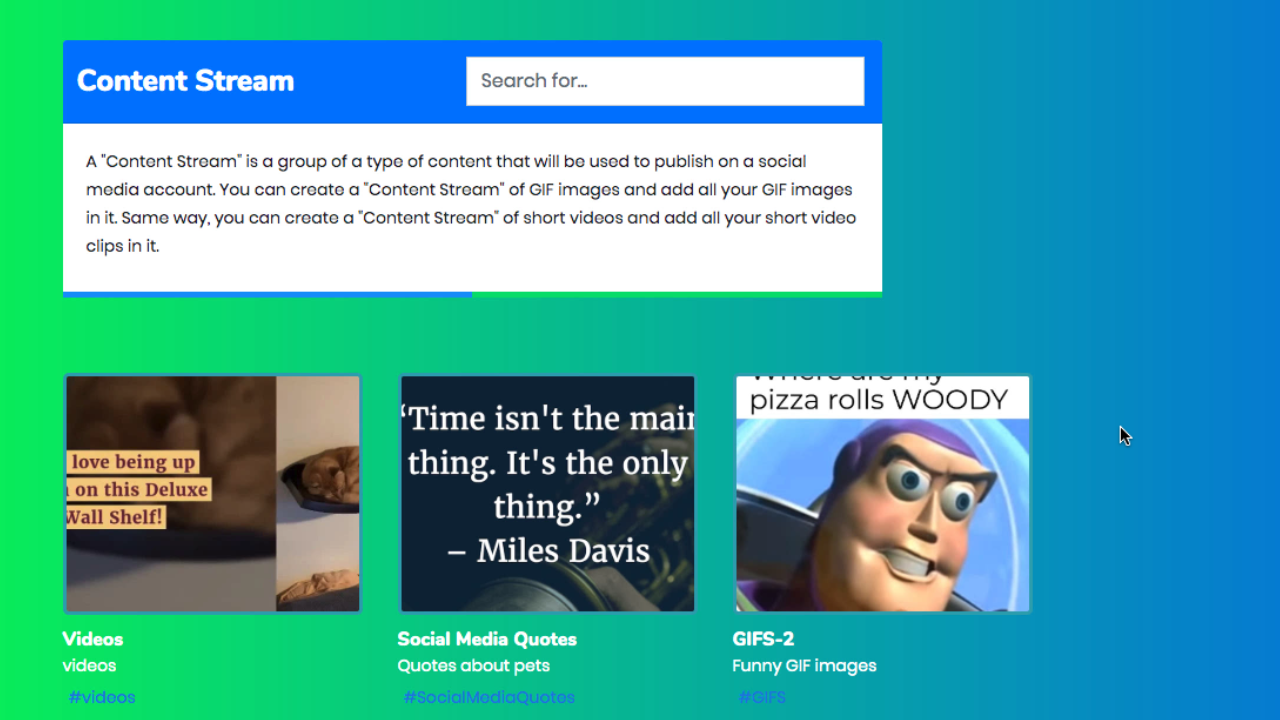 Step 4. Then, Sit Back and Relax
The app will then post whatever content you have uploaded to that particular content stream at that time and once it runs out of new posts, it will start recycling the older posts so you're always posting content continuously.
Clients will have no idea it's a smart software doing 100% of the work posting a varied suite of content all day and assume you have an around-the-clock team!
Just log into your dashboard at any time and check your monthly profits from all clients so you know how fast to scale your business.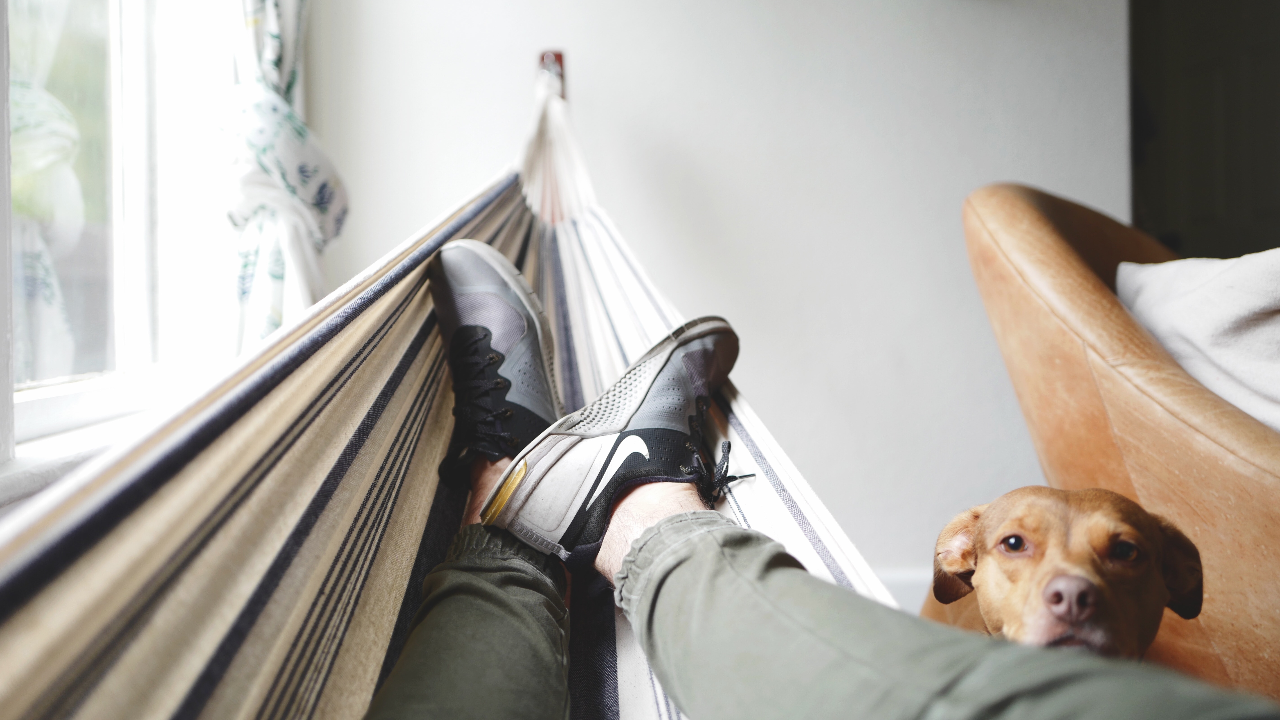 Check Out How Easy It Is To Use AgencyReel:
Just a Few Features Include…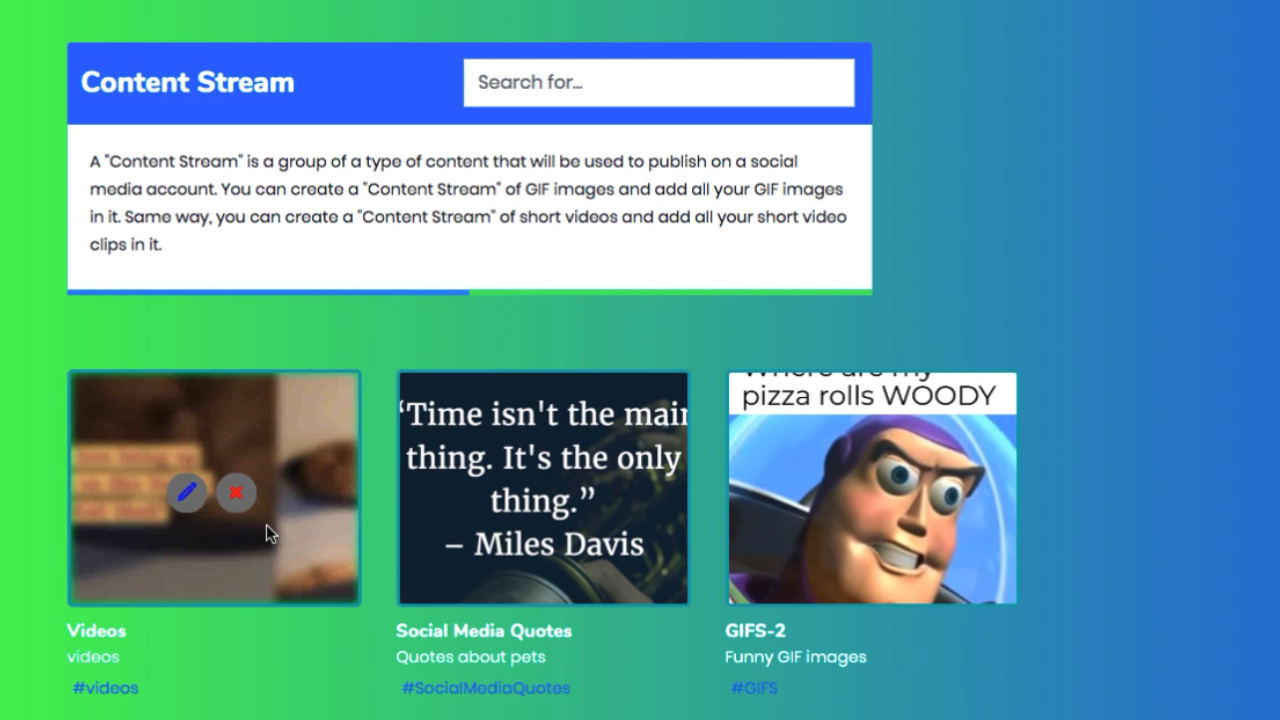 A.I. "Smart Stream" Scheduling and Posting
Creating and scheduling every post yourself is time-consuming work.
However, AgencyReel solves this by posting a full suite of varied content during the week including a mix of videos, graphics, posts, and more FOR YOU like a major agency company would do for each client using A.I. technology
Find and Land Clients with
AgencyLeads Integration
Don't have any clients to sell AgencyReel services to? Don't worry. With the Agency Leads integration you can search for clients that need marketing services, reach out to them, and close them right from inside the app.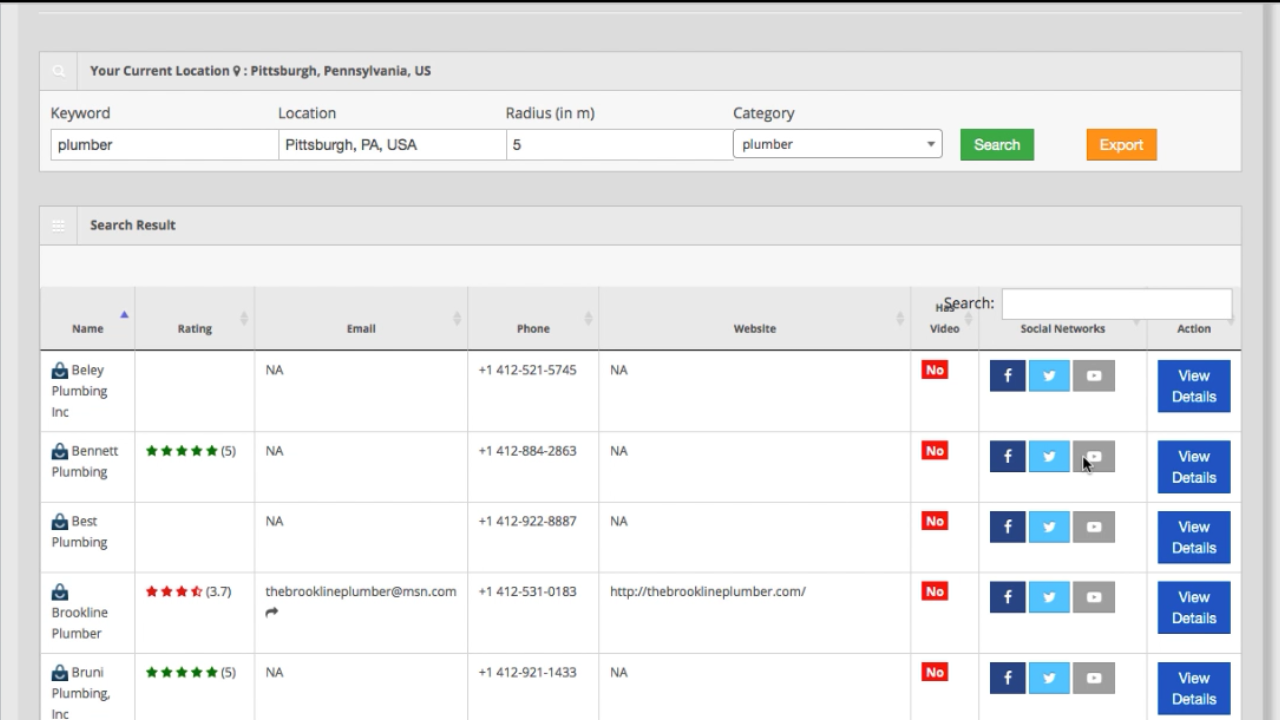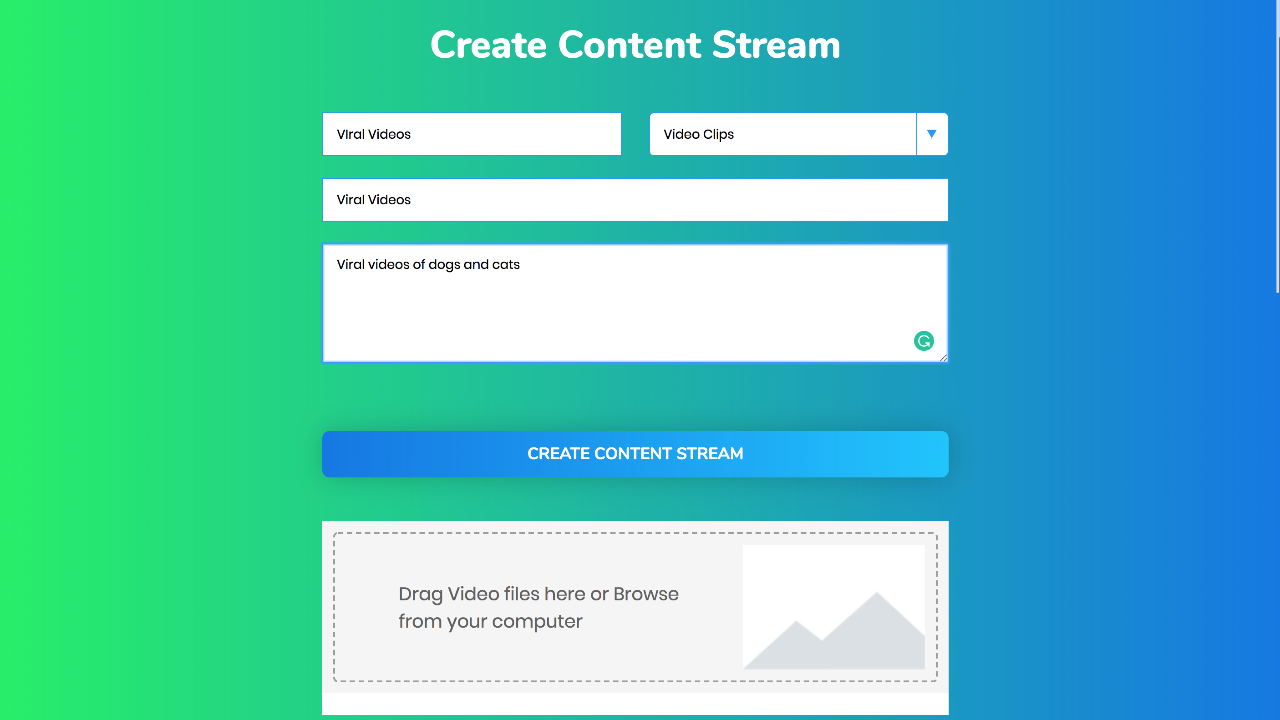 Drive Perpetual Traffic to You or Client's Offers
Setup smart 'content streams' like a stream of GIFS, memes, quotes, etc. that recycle themselves on autopilot so you always have a fresh stream of content and traffic 24-7.
Powerful Organizer Allows you to Take on Hundreds of Clients
Integrate clients into the app and organize each client by their own content, content streams, posting schedules, and more.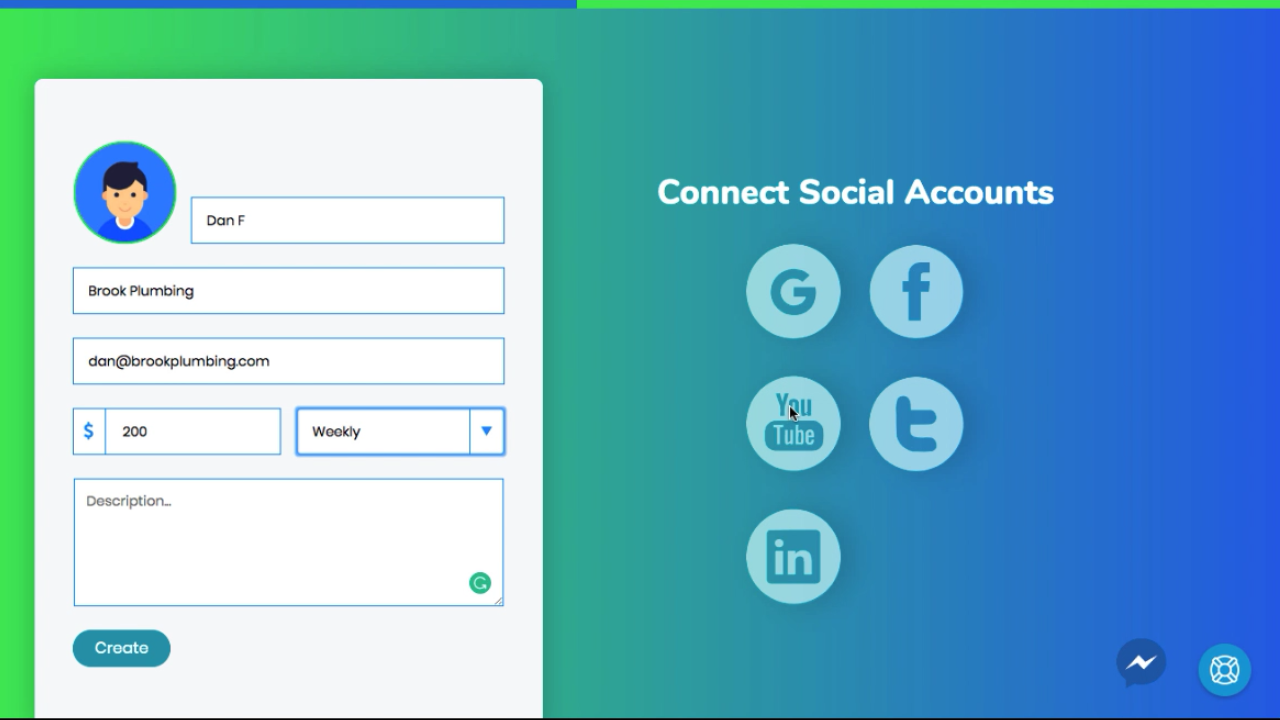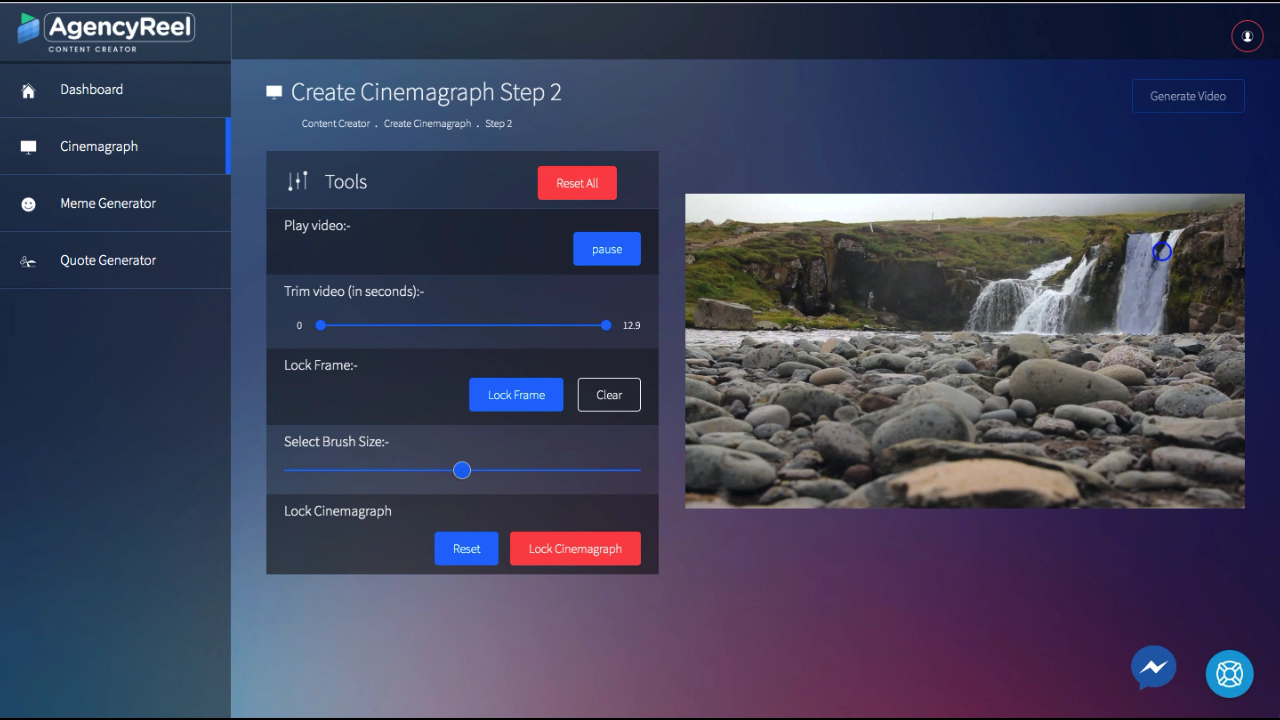 Create Videos and Video Cinemagraphs w/ Drag-n-Drop Tech
Easily pick from over 500 videos and cinemagraphs from our library. Edit and add your own text or call-to-action and start sharing w/ drag-n-drop technology. No creative head needed.
Create Unlimited Quotes from 1000+ Library
Running out of great quotes to share? Pick from our library of 1000 quotes from different categories, pick an image and edit it to share.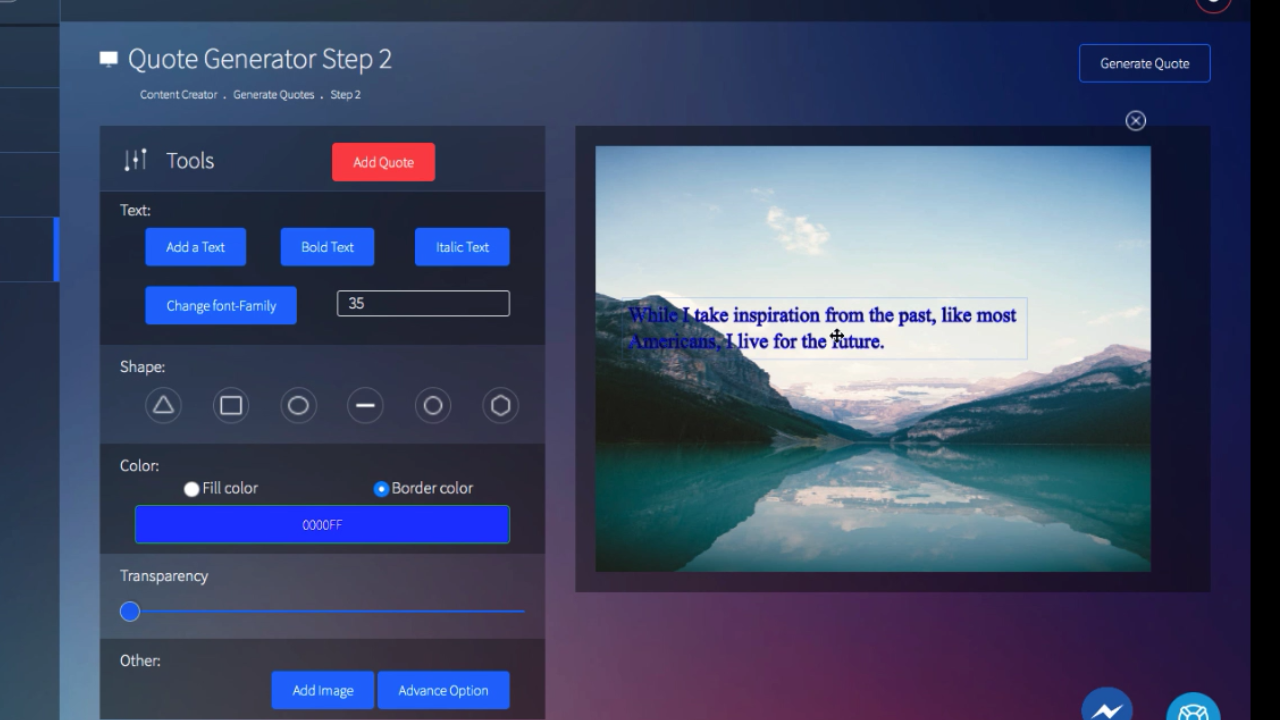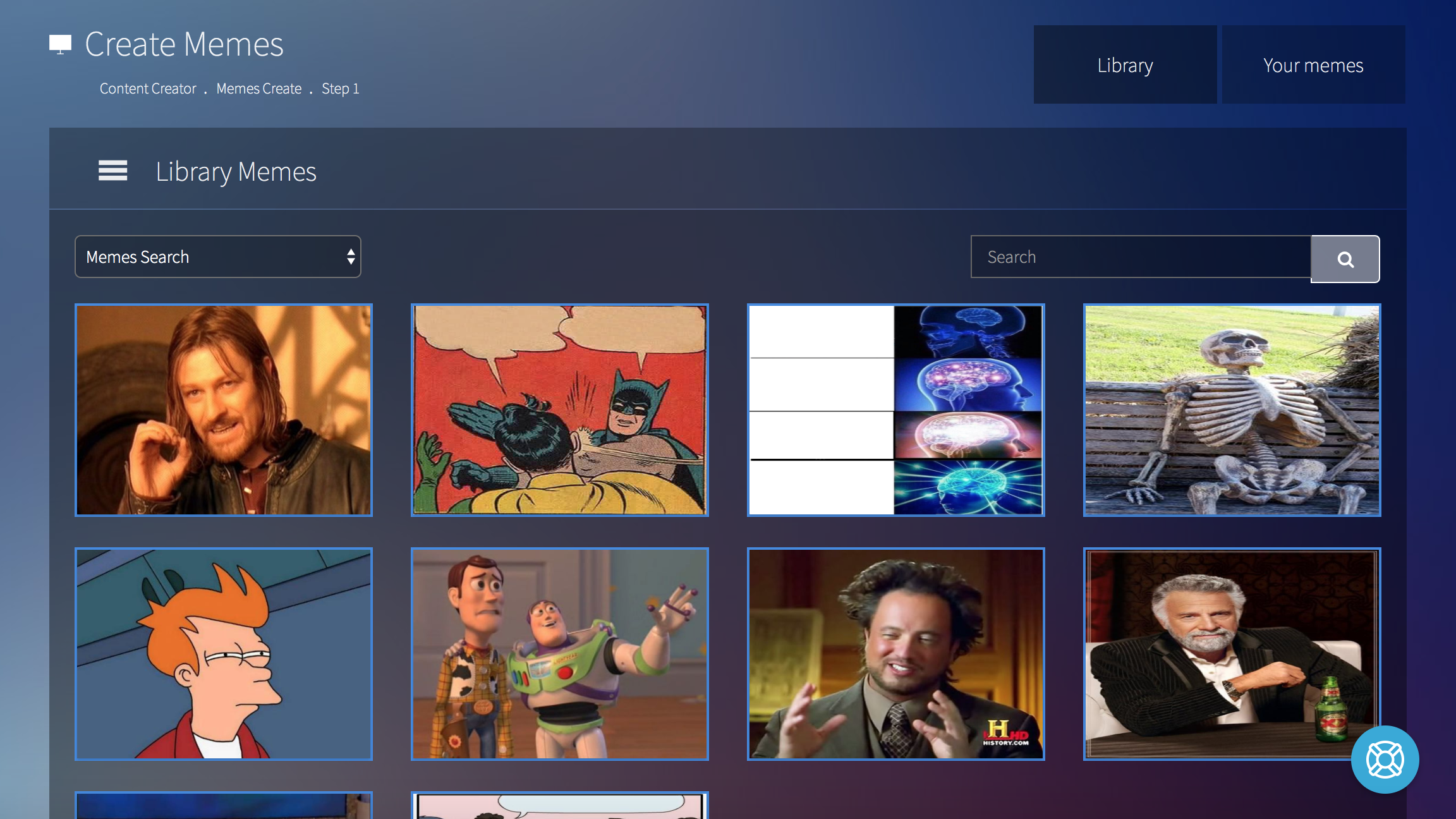 Create Unlimited Memes from 10,000+ Library
Tickle the funny bone and tons more tags, likes, shares, and comments. Pick from our meme library, edit and add your message or CTA and share away.
Commercial Rights with Profit Tracking Per Client Included
Not only can you integrate clients and provide AgencyReel services for them, but you can specify how much you'll make from each client to keep track of your monthly profits.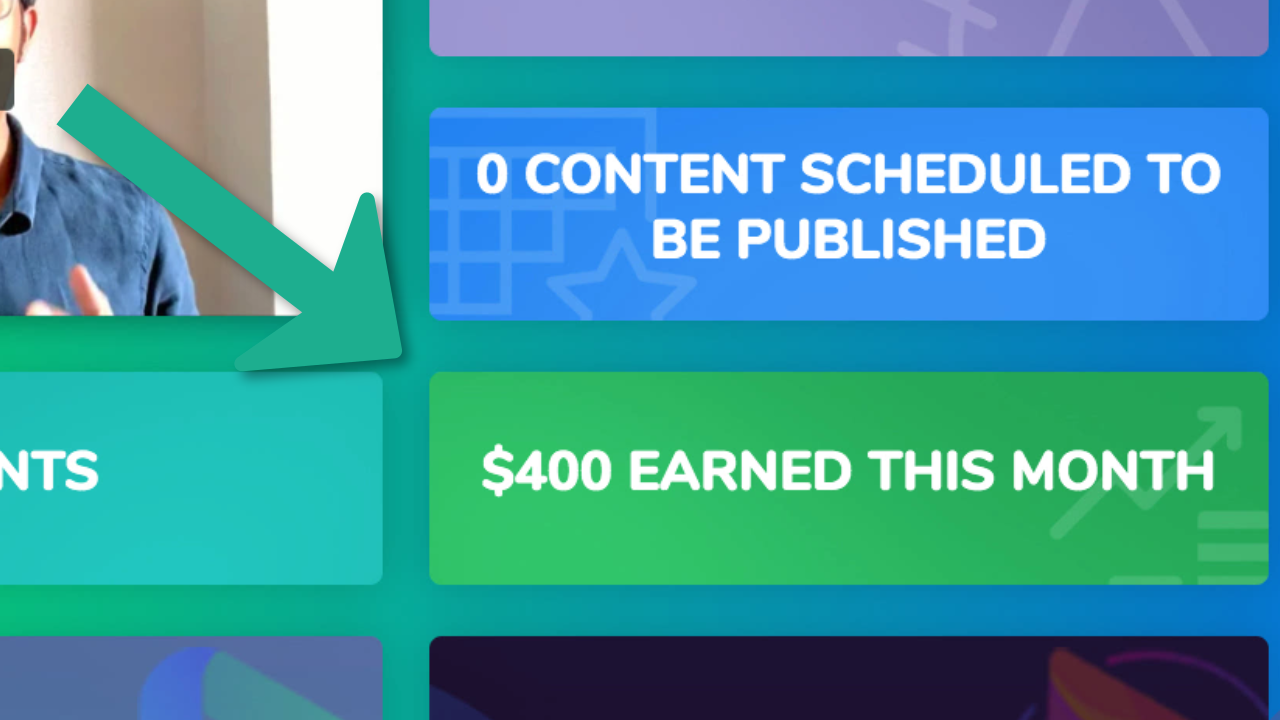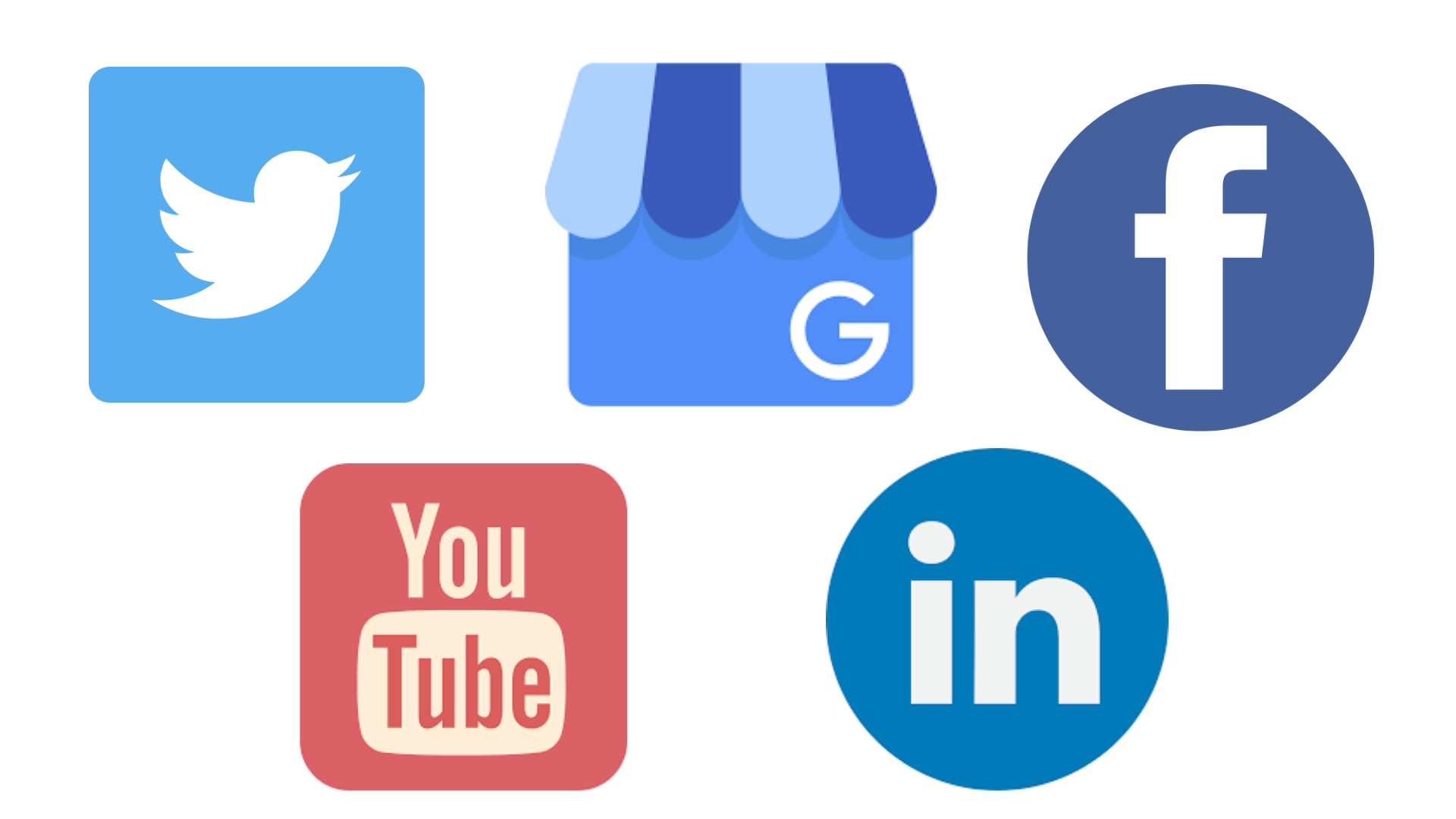 Connect Multiple Social Media Accounts for Specific Clients
Each unique client can connect their own Facebook, Twitter, LinkedIn, or YouTube account for you to publish unlimited content on.
No Need to Install or Download Anything
All features of AgencyReel are accessible via a single, easy-to-use dashboard with one secure login on ANY web browser.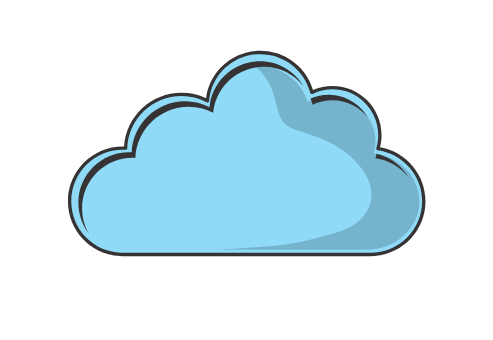 And Much More Including…

Established and
Tested Product

100% Whitehat
Cloud App

Thousands of Images and Graphics to Pick From

Schedule/Store
Native Videos

Commercial Rights
Included
Plus, Get These High-Value Bonuses Today:
SocialNeos with Reseller Rights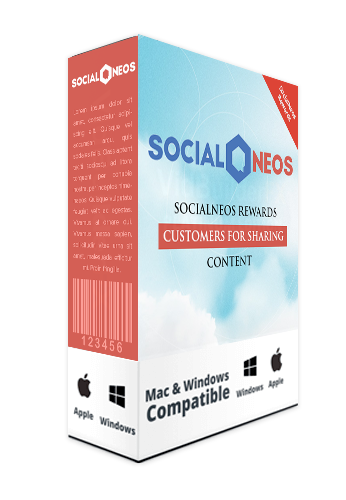 SocialNeos rewards customers for sharing content, builds your list and creates a powerful Social Notification system just like Mobile Push Notifications - message your users any time, on any device!It's The Only Viral Traffic Plugin You'll Ever Need Turn Any Video or Content into a List Building Machine in 3 Easy Steps.
VidRank Neos with Reseller Rights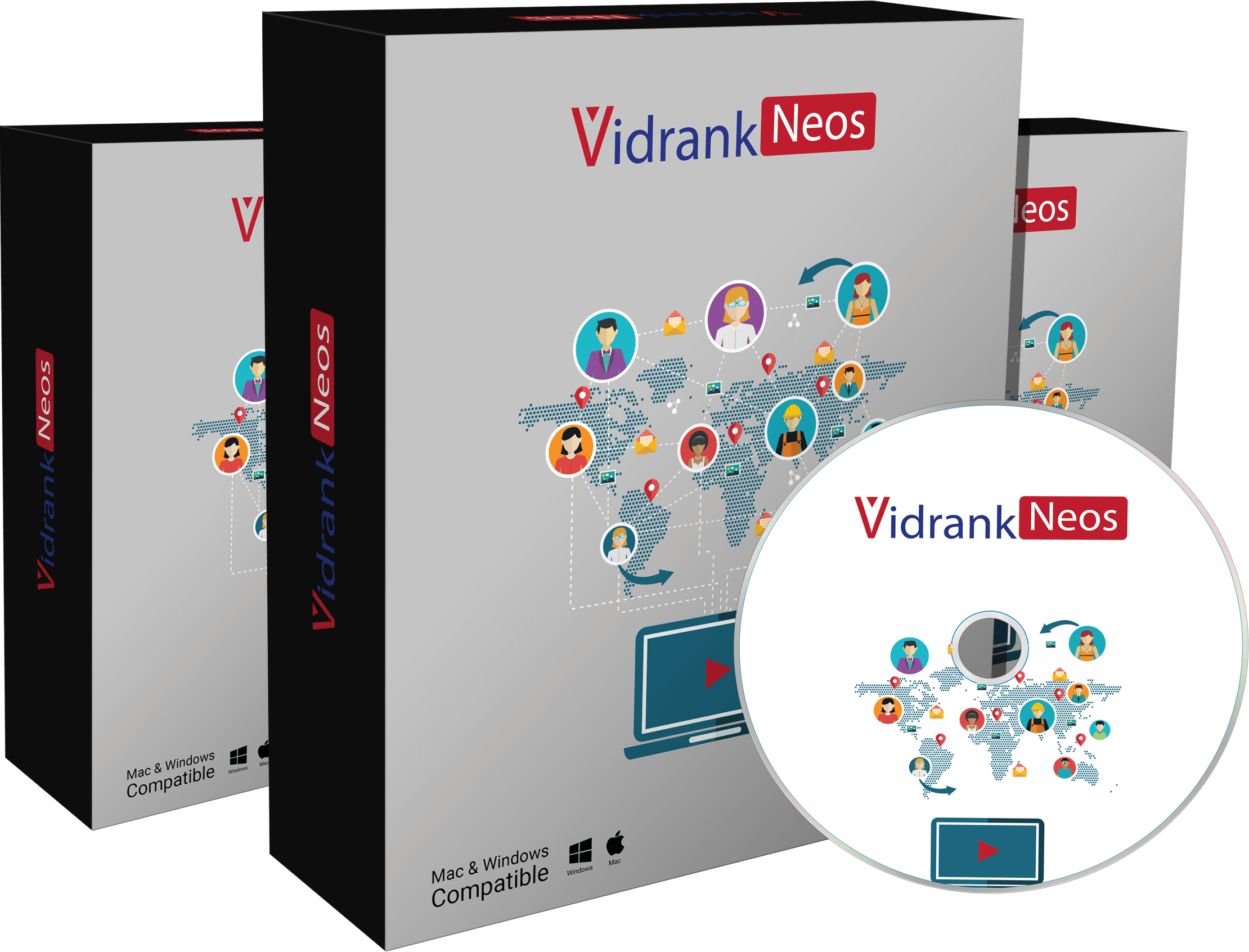 Get Unlimited Traffic with Page #1 Ranking! With VidRankNeos You Are Guaranteed To Rank Your Videos And Once You've Done That, You Can Easy Track Your Rankings. With Rank Tracker and Spy feature you can not only track your videos ranking and current positions but you can also spy on your competitors and see where they are ranking and what they are doing to keep ranking.
Whitelabel Rights to Lightning Fast Video Ranking 2.0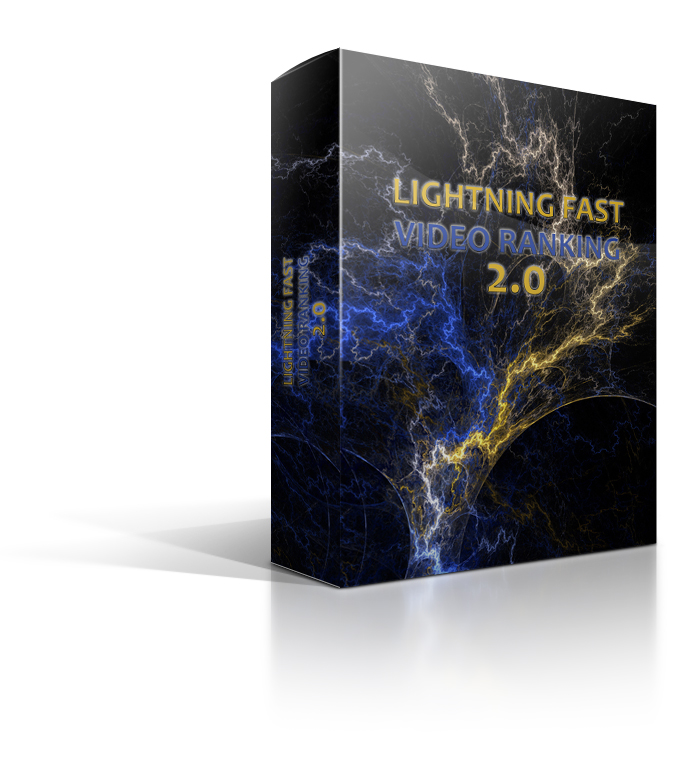 Do you want to rank your videos in both YouTube and Google FAST without waiting for months for backlinks to take effect?
Or risk hurting your account with very spammy linking tools?
Here's a formula I use to rank lots of videos quickly (within days) for keywords in any niche I want. And now I'm sharing it with you to use for your business too! Perfect to repurpose as your own 'lead magnet' to get video ranking clients!
Resell Rights to Versatile Video Gallery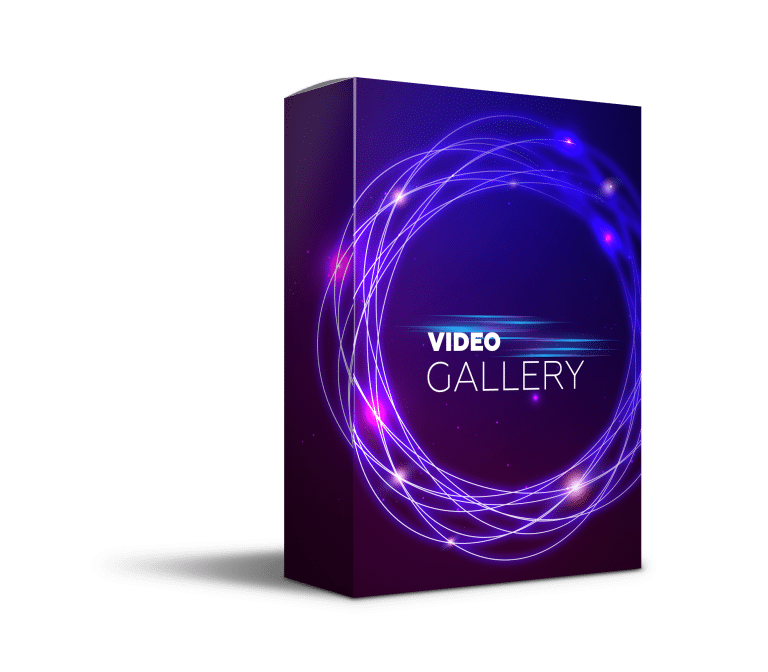 Video Gallery is the most versatile gallery software tailored with amazing features and spectacular designs to showcase your videos.
It is the ultimate gallery plugin that supports audio, video, images, posts, instagram and mixed gallery.
Now you can build beautiful video portfolios showcasing your videos to attract clients.
It offers tons of multiple options with flawless functionalities. Add many as gallery items as you like, quick edit and manage them however you want.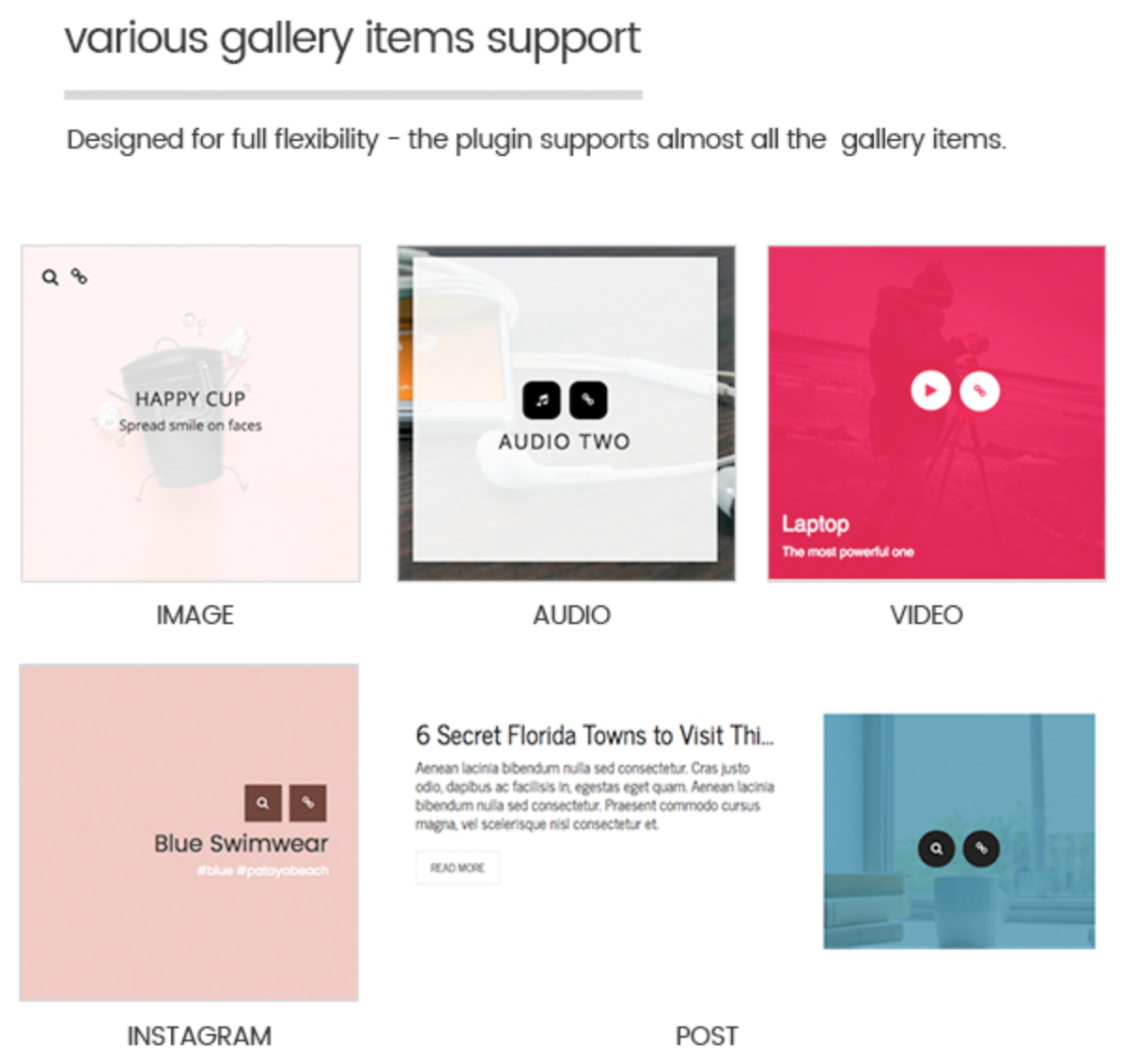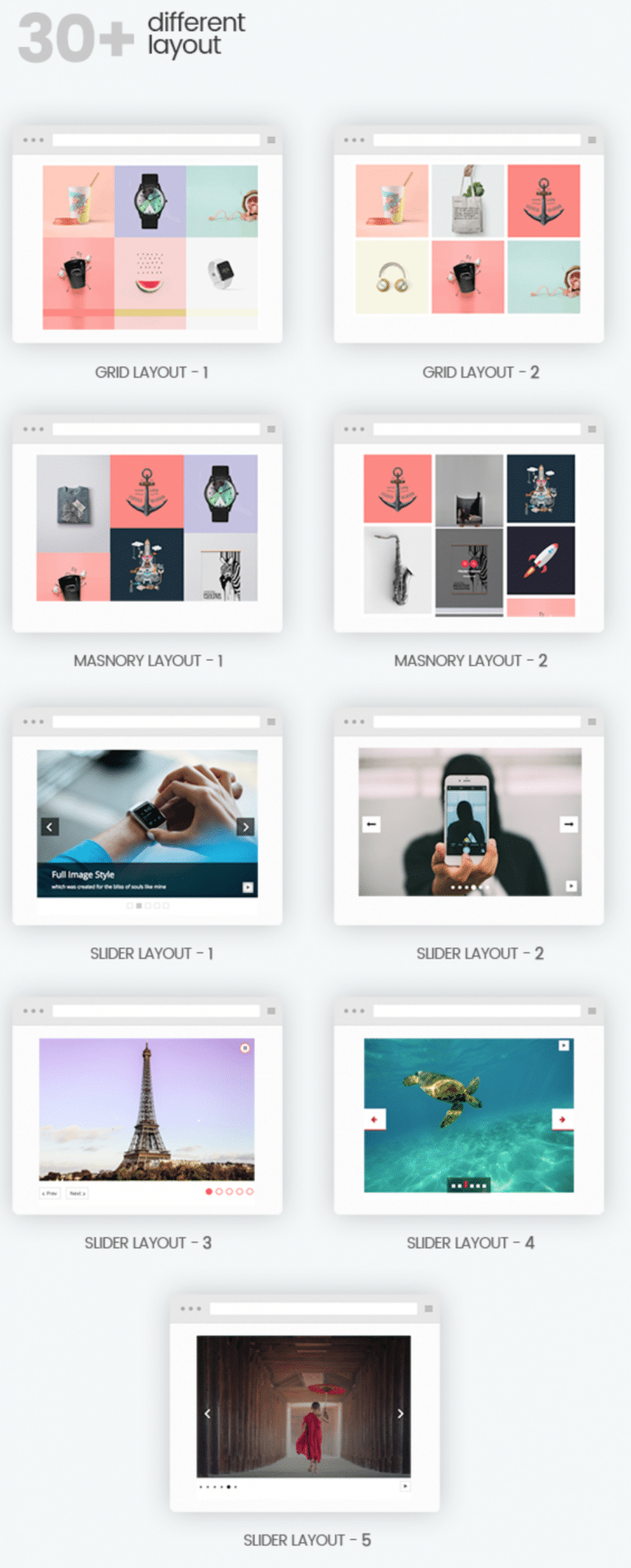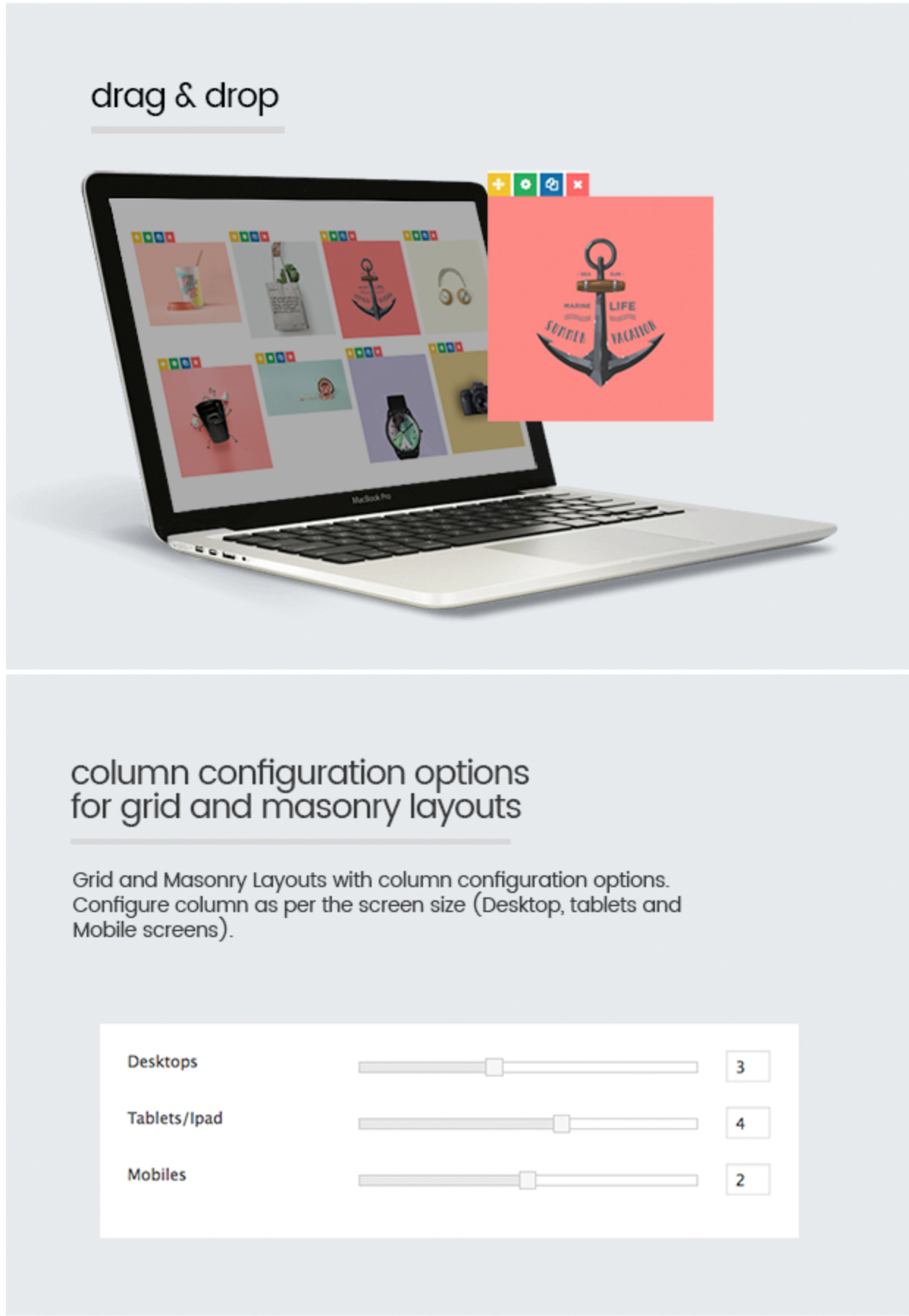 Reseller Rights to 2500 Premium Stock Videos
Get Reseller Rights to 2500+ HD premium videos to use in your marketing or for agency clients!
These have never been given away as a bonus before and may not be again.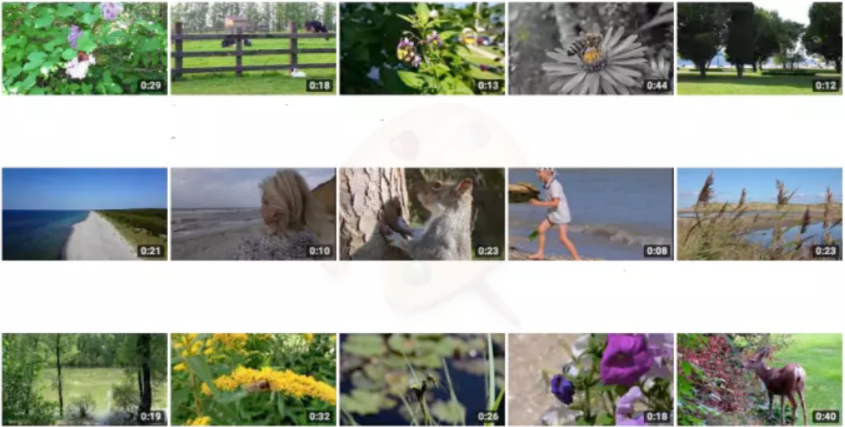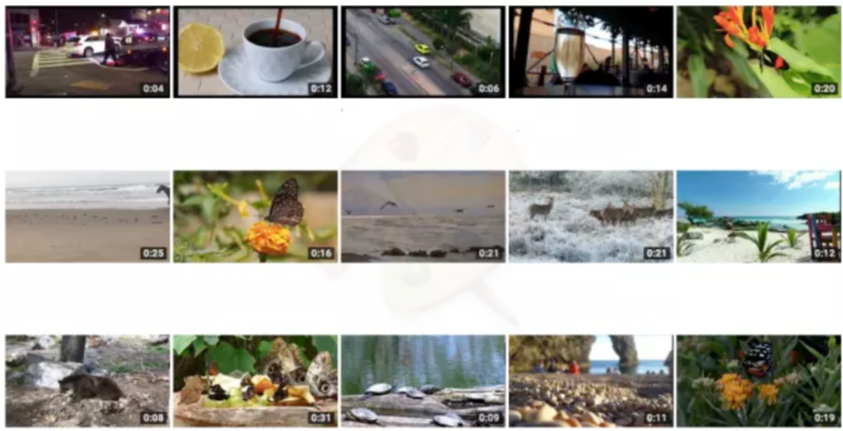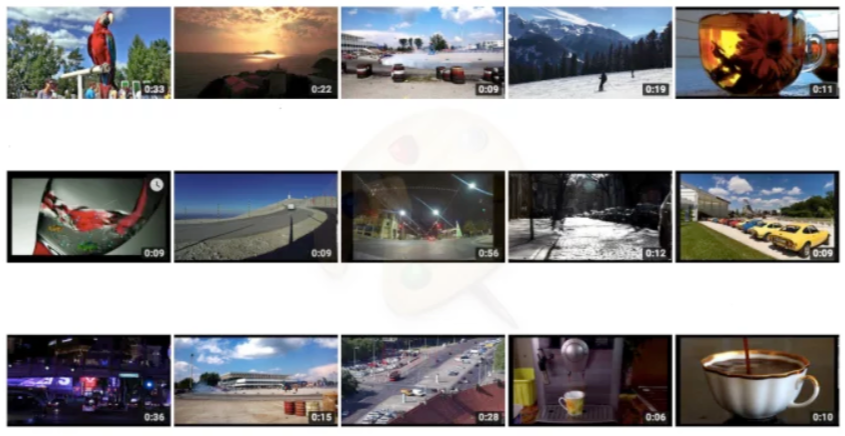 Reseller Rights to 1000 HD Motivational Quotes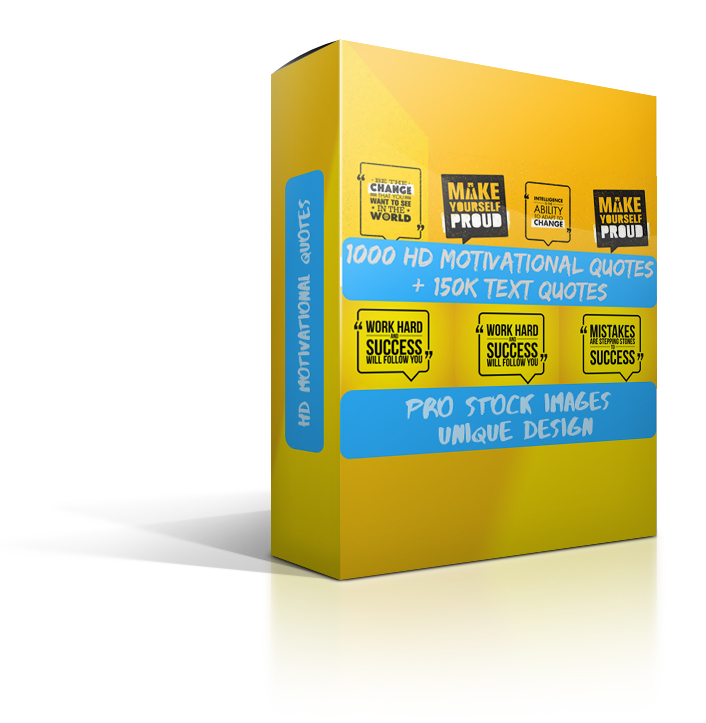 Are You Looking For High Quality Motivational Quotes For Your Social Media and your banners??? Then You Are On Right Place!! These are Not Taken From Instagram/Facebook , Very Unique!

PERFECT to use with Agency Reel and Instagram!
PRO Stock Images
HD Quotes( High Quality Images)
100% Copyright Free Motivational Quotes
100% Social Media Compatible
Unique Design(You Will Not Find These Designs Any Where Else!)
Awesome Motivational Quotes
Agency Rights to Launching Soon Maintenance Mode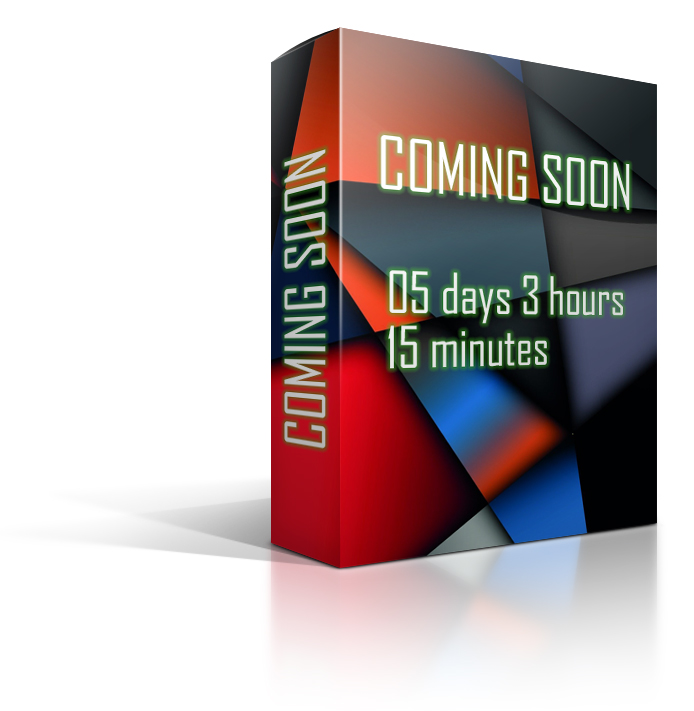 A software every business needs! Use this when launching a new business or putting your site in maintenance mode to capture visitors and build a list!
Get 15 beautifully designed interactive "site coming soon" templates pack
 Countdown Timer
Subscription Form Integration
Google Map Integration
 Fully Responsive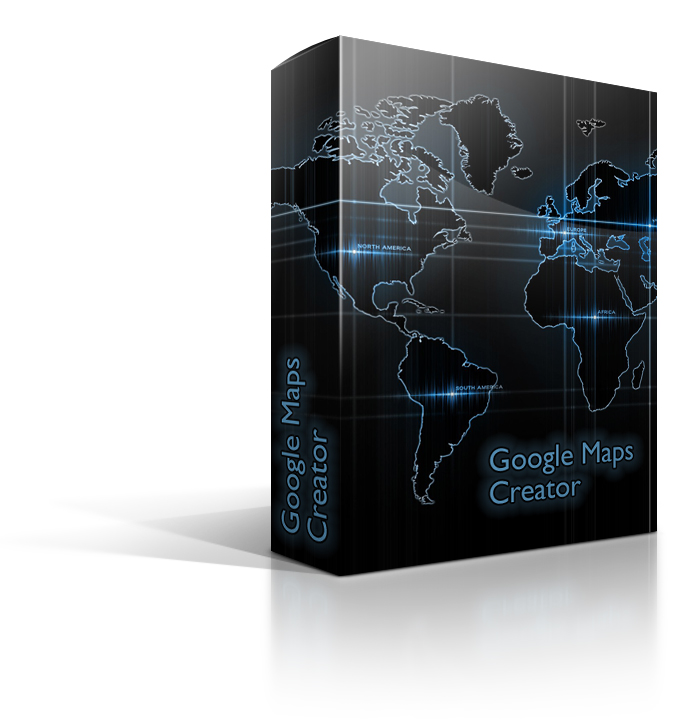 Easy to install and non-bloated Google Map Plugin for businesses to showcase their location.
Clients need maps of their store on their site and this is an EASY way to set it up fast for profits.
HIGHLIGHTS
Add Google Map API key
Adjust map canvas height and width
Responsive map, auto center map upon resize
Configure map canvas border color
Disable/Enable map controls
Find your location by typing address (Auto complete)
Disable dragging on mobile devices / touch enabled devices
Disable mouse wheel zoom
Agency Rights to Local Client Magnet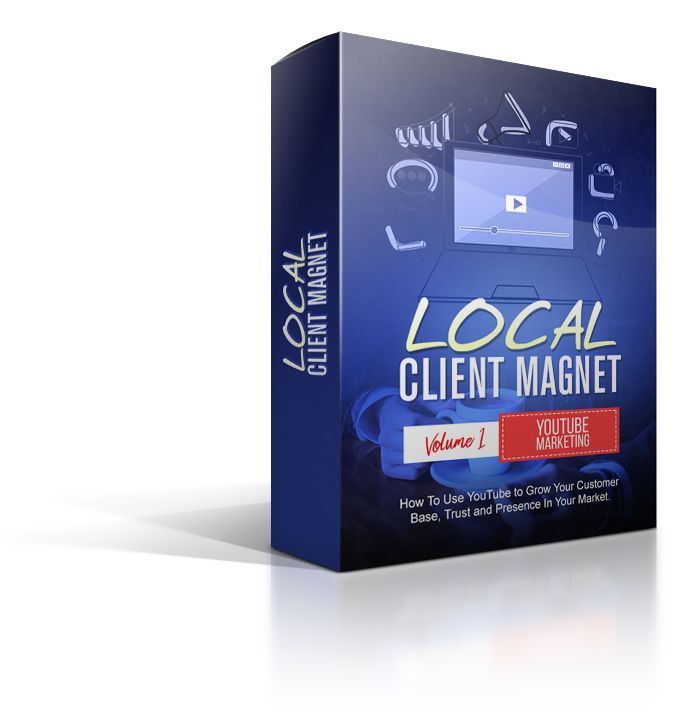 Get full whitelabel rights to an entire workshop on how to use YouTube for your local business.
(Hint: Use this as a free leadmagnet to get video clients or clients to use your agency services!)
Check out everything below on what you'll get in this video training guide.. Everything is editable and includes DFY sales letter and product boxes.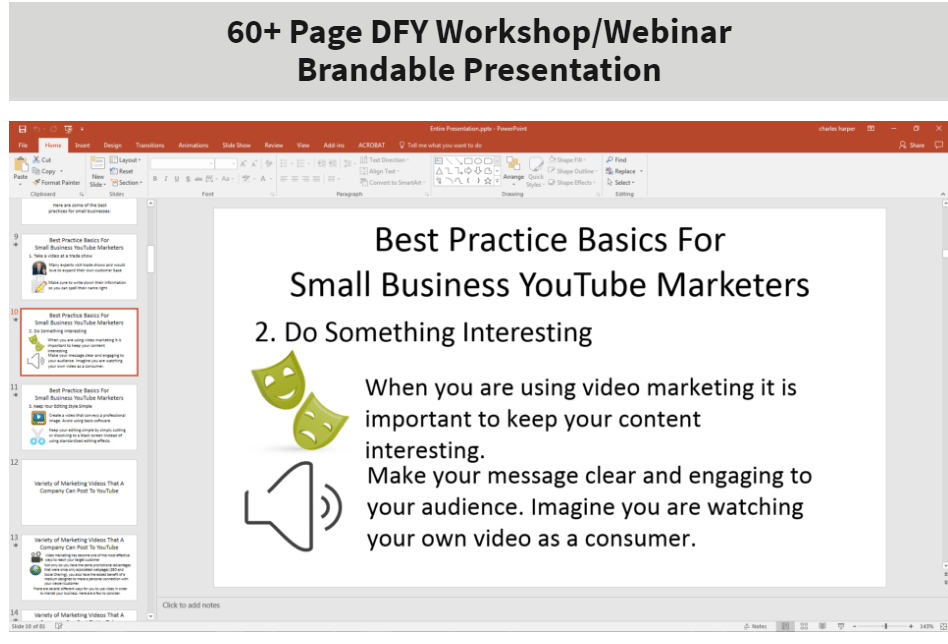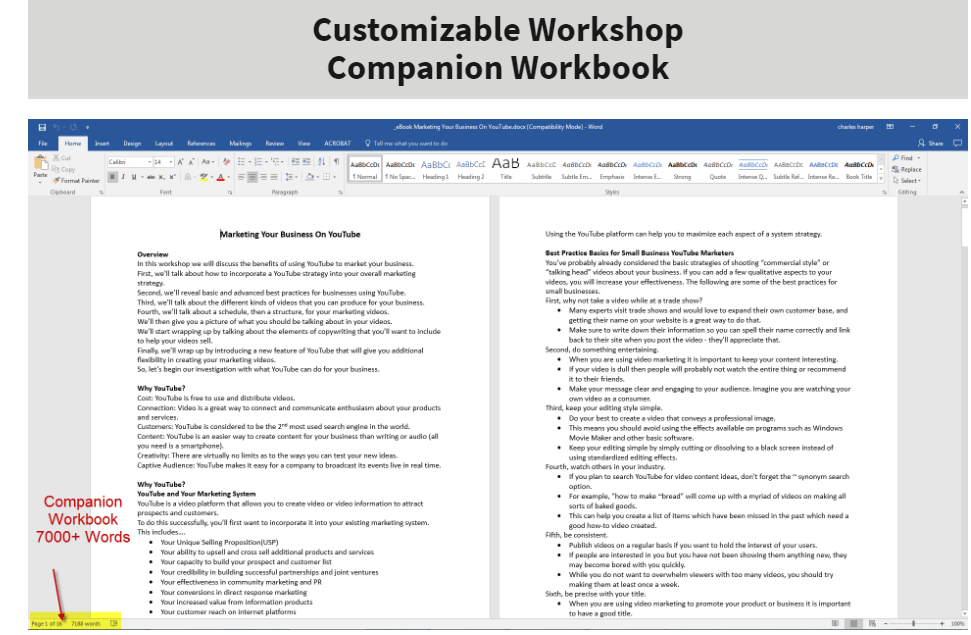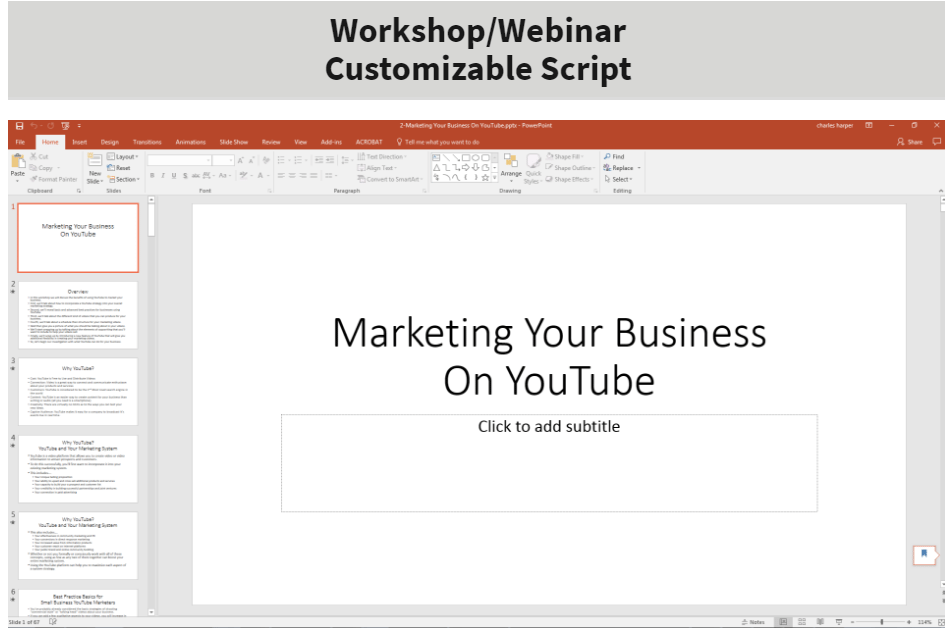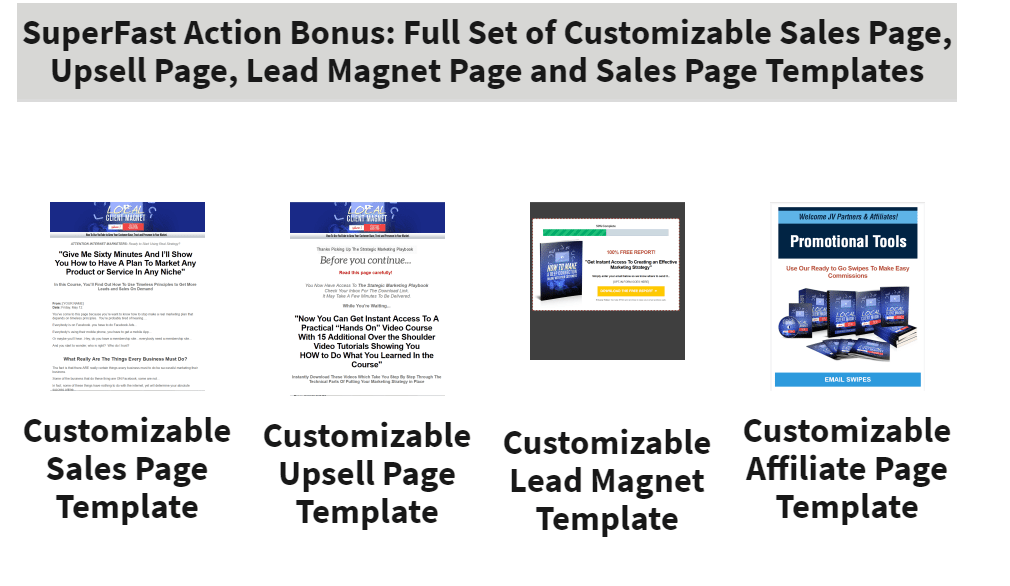 OTO BONUSES, GET ANY OTO OFFER AND GET ALL THESE VALUABLE BONUSES:
Reseller Rights to PayPal.me Software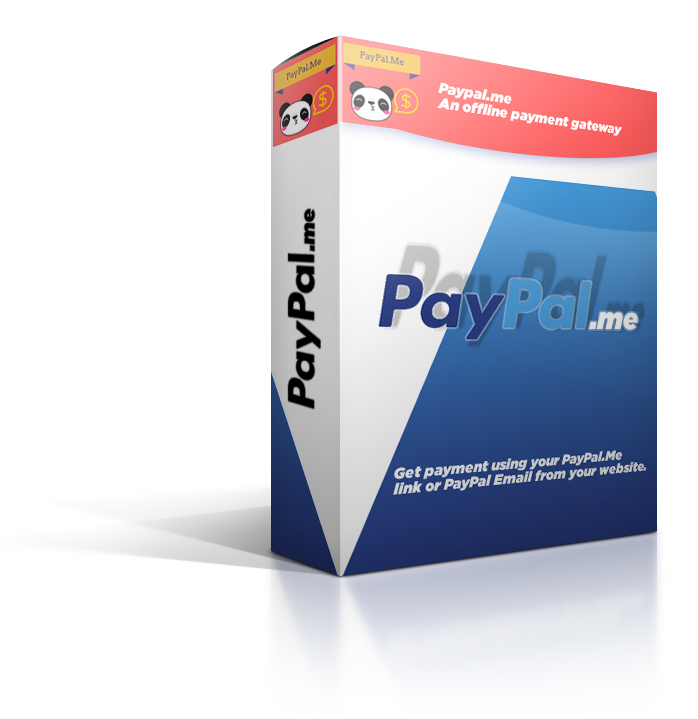 PAYPAL.ME IS A HANDY CALL-TO-ACTION PLUGIN TO DISPLAY MODERN AND STYLISH PAYPAL.ME BOXES, IN ORDER TO RECEIVE DONATIONS OR PAYMENTS.
Once set up you can place multiple boxes on posts, pages or custom post types and make use of the included widget. Additionally there are a lot of customizing options for the shortcode or via the built-in templating: individual styling and content, designed for each of your use case.

Reseller Rights to Video Marketing Graphics Pack
Make Your Videos Look Awesome With This Brand New Set Of Premium Video Graphics!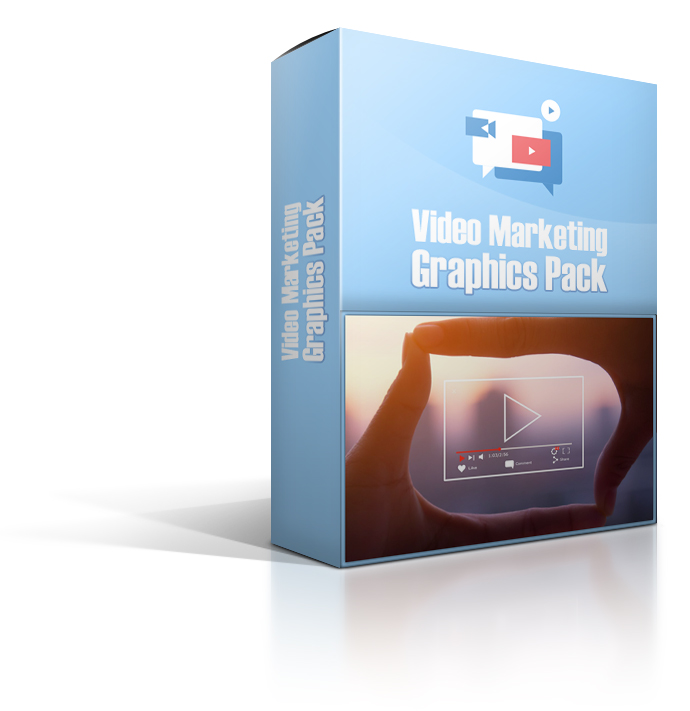 If you do any sort of marketing online with videos, listen up! What I have for you on this page is a brand new set of graphics and templates that will help make your videos stand out and look awesome.
Video Marketing Graphics Pack is a collection of high quality templates and graphics elements specifically for making your videos look better and get noticed. You get graphics templates for both inside and outside of your videos.
Longtail Video Traffic Guide with Whitelabel Rights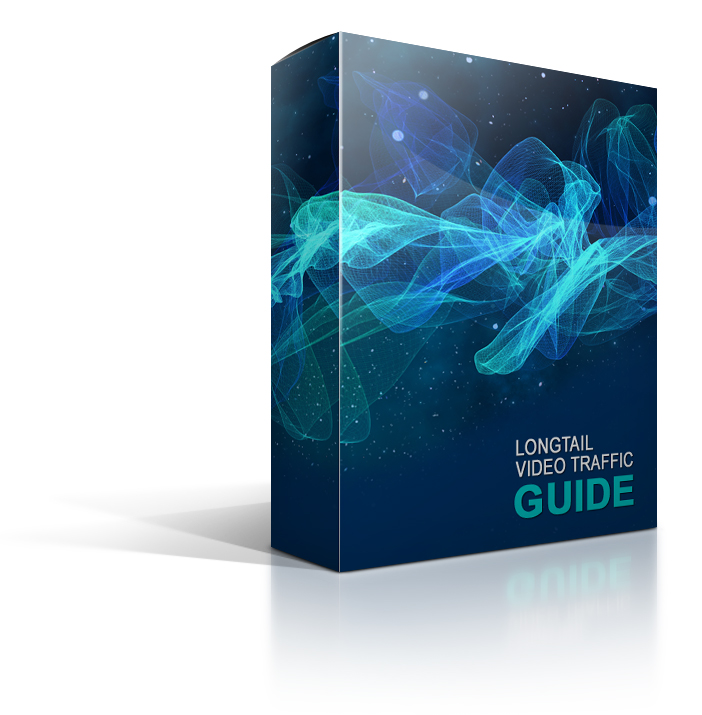 Learn how to build a huge list and drive hands free traffic with this new guide from me.
You'll learn what longtail keyword research is, how it works today, the best techniques to find longtail keywords that will work for you, how to get traffic and links to your longtail content...
and far more!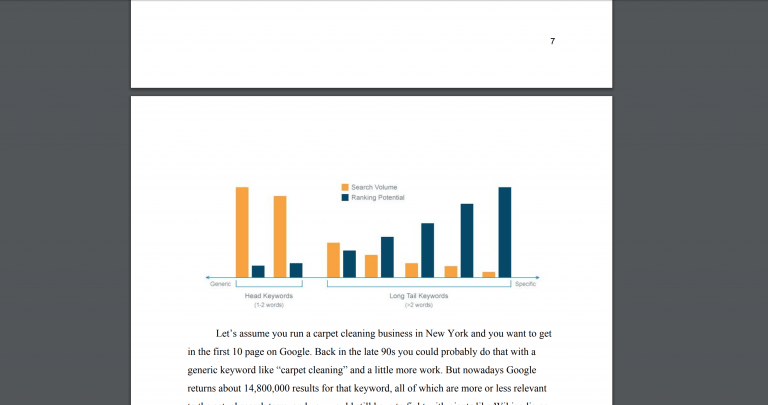 Reseller Rights to Wp Video Focus
WP Video Focus is a plugin that allows you to clip your video and serves as a widget to any corner on your page.
This allows your videos to visibly continue playing when a user scrolls down a page, so they are still able to see the video and not only hear it.
This will help to keep your viewers engaged throughout your entire video while they are exploring the content/other parts of your page so you will never lose the engagement & attention of your viewers that often results in loss of leads and sales.
The plugin will also allow you to position your videos anywhere you want and customize it to make it relevant with your website/webpage design or branding.
There are MANY more amazing features such as countdown-timer, share button and animation/ effect that will help your page get sky-high conversions and engagement.
Reseller Rights to Social Metrics Tracker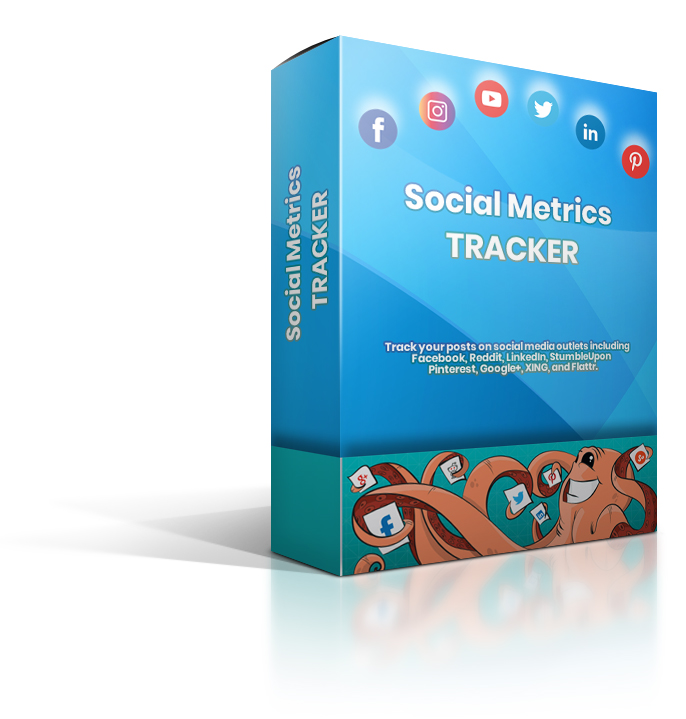 See which of your posts are most popular on social media!
This WordPress plugin collects and displays an analysis of social media interactions and view counts of posts. A new dashboard panel is created called "Social Metrics" which shows how many times each post has been shared on various social networks.
GET STATS FROM THESE SOCIAL NETWORKS:
Facebook, Reddit, LinkedIn, StumbleUpon, Pinterest, Google+, XING, and Flattr
FOCUS YOUR WRITING TOPICS:
Understand what posts your readers are sharing on social networks so that you can write more of what works well.
DO MORE WITH THE DATA:
Export collected data to a spreadsheet for analysis.
For web developers, this plugin collects and stores social metrics data in a way that can be accessed by other WP plugins or themes. For example, the social metrics could be used to display a feed of the most popular posts. Metrics are stored as custom post meta fields on each individual post. This is an advanced feature which requires writing custom code.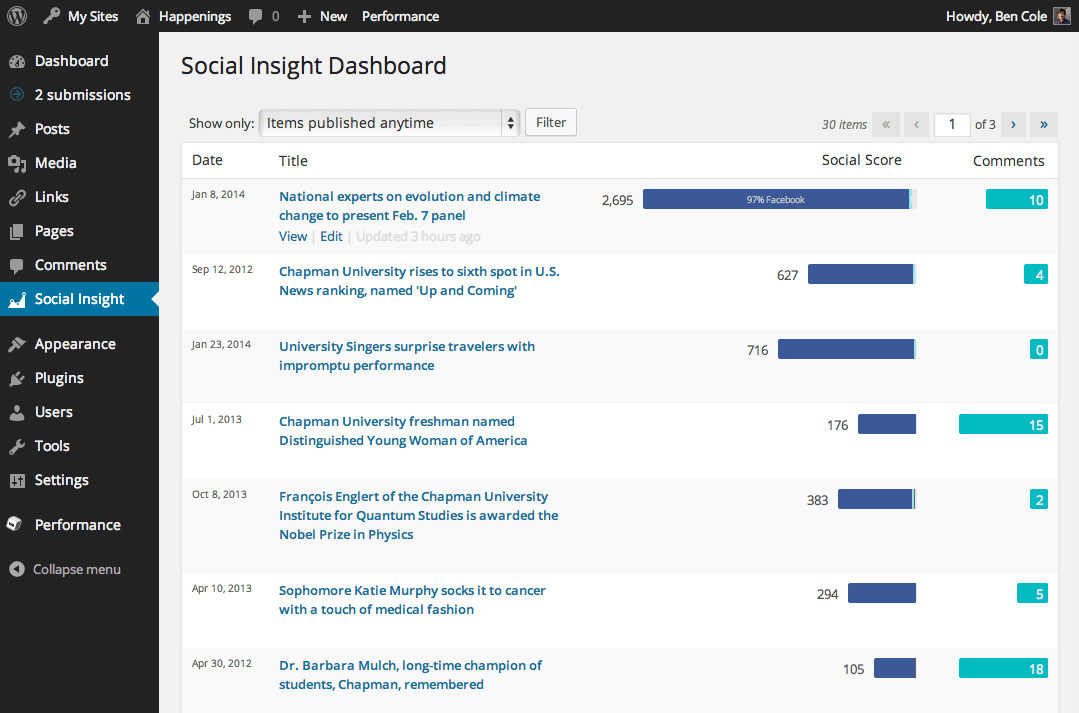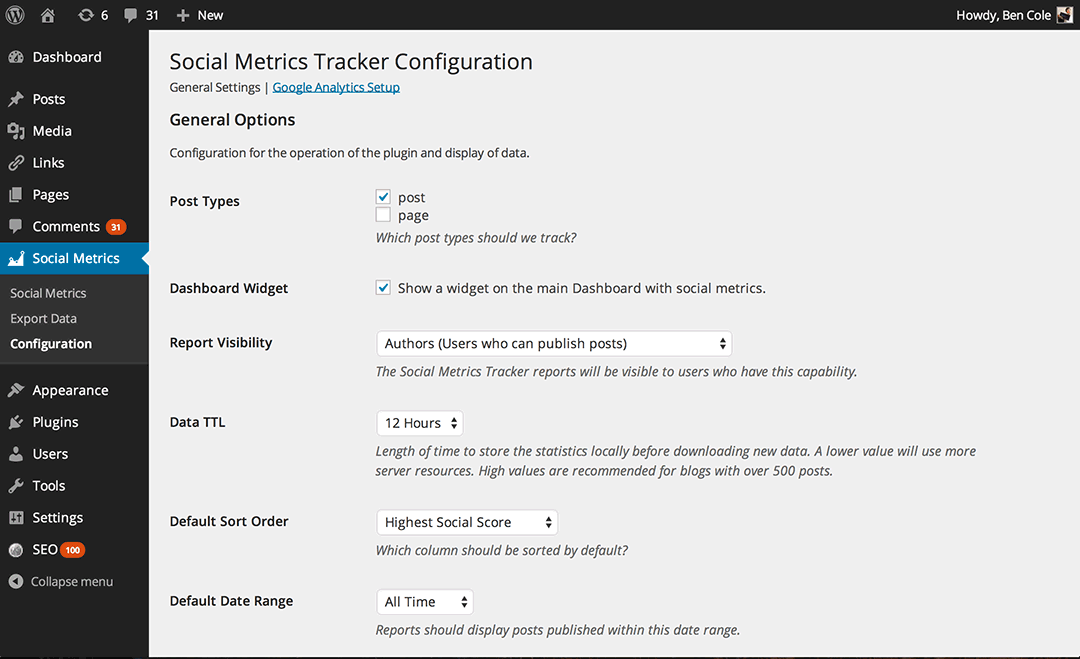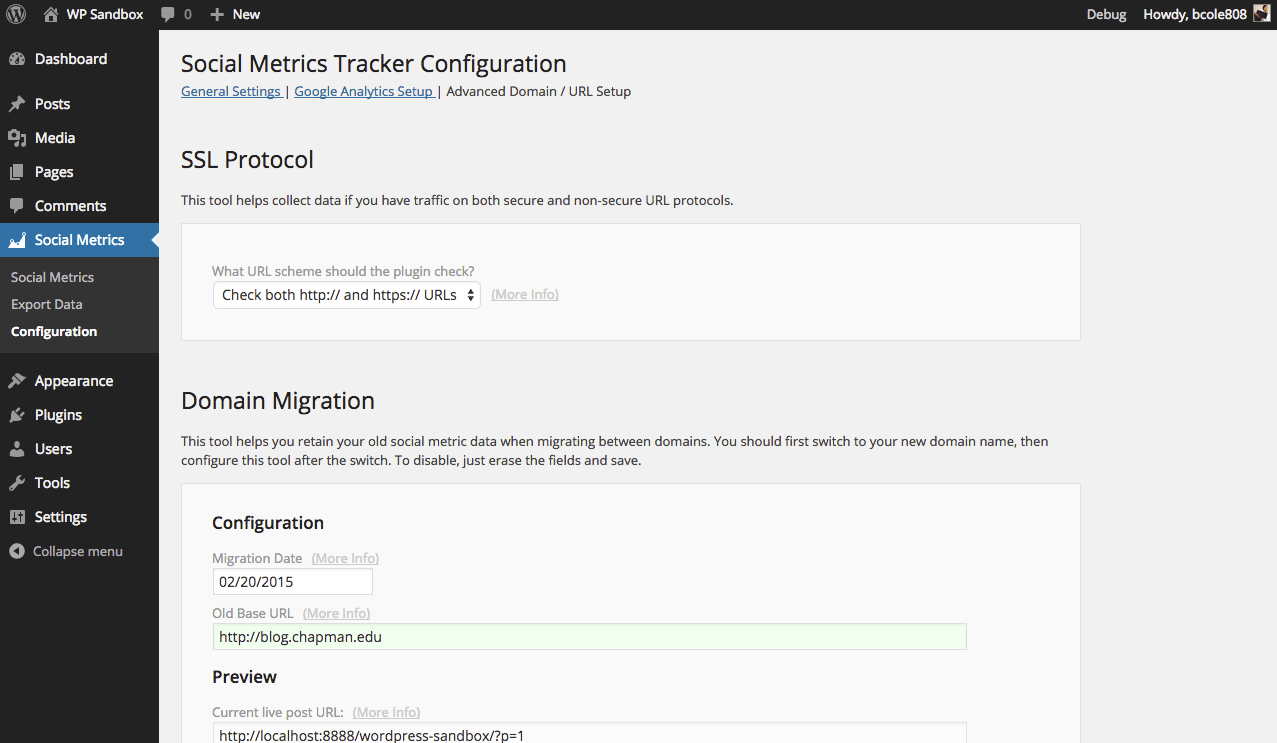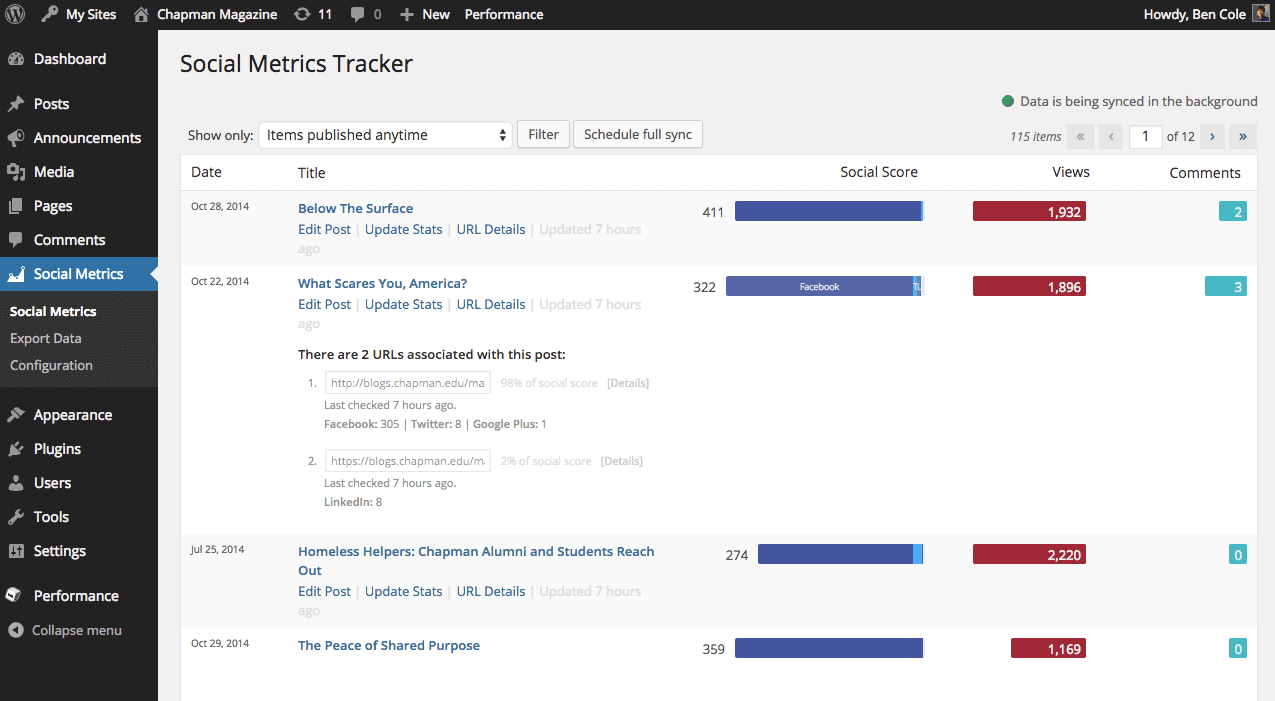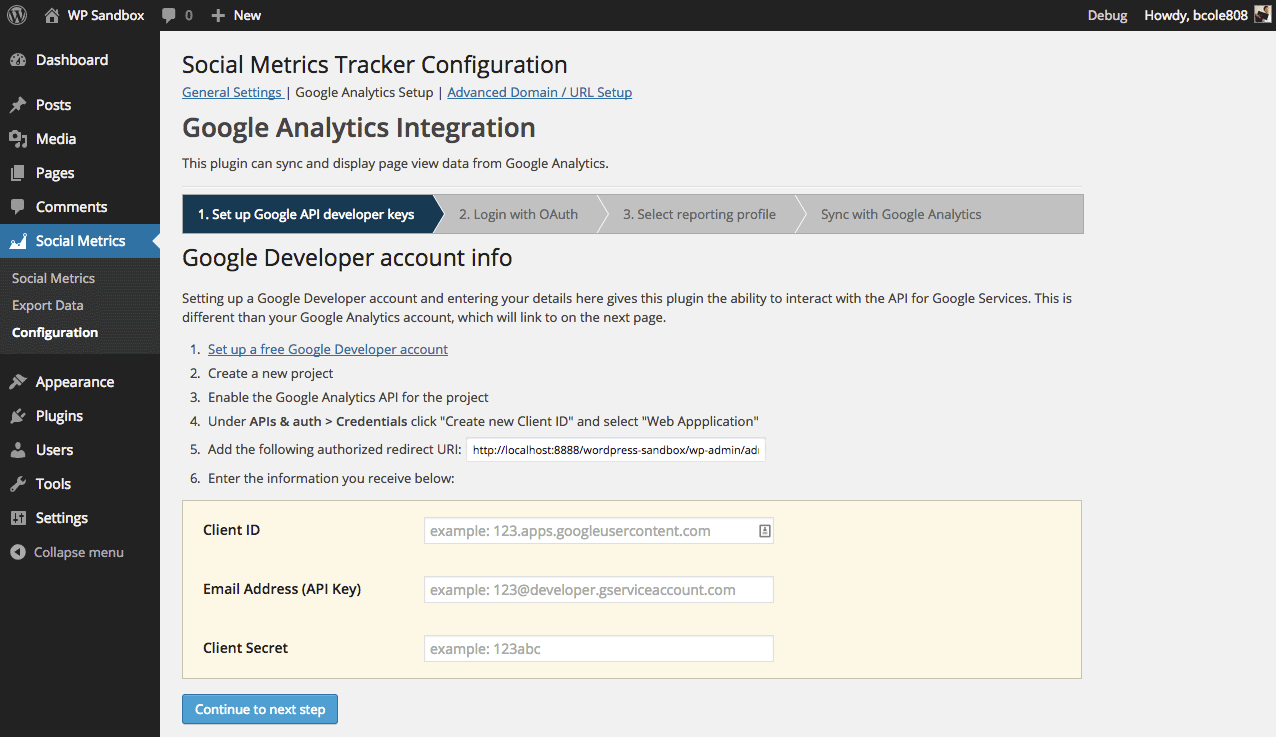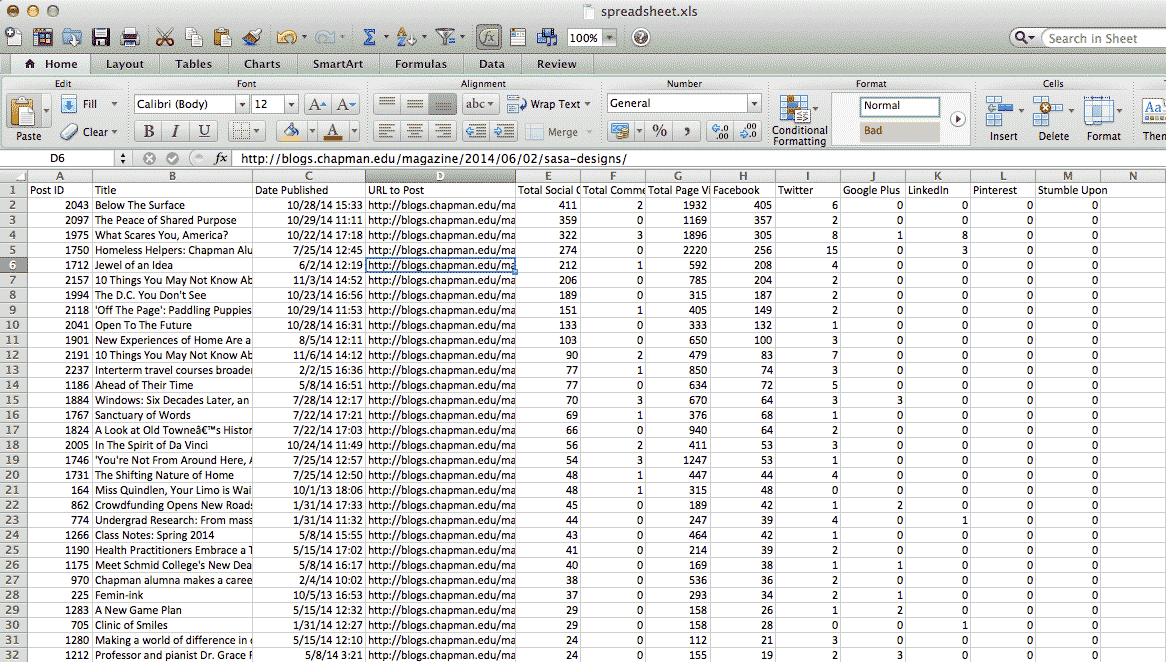 Click the Button to Get All the Bonuses and AgencyReel Today:
..
.
.
All your bonuses will be delivered in your members area.